Bulldog
Riviera Mid-Length Swim Shorts
https://www.orlebarbrown.com/us/men/swim-shorts/bulldog/light-blue/269763.html
How to choose
From classic to colourful, short to long and sporty to luxe, we have the perfect pair of swim shorts for your next adventure.
Find out more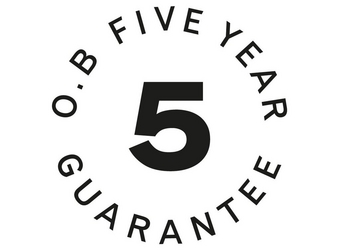 We are so confident in the quality of our OB Swim Shorts that we will guarantee them for five years.
Find out more
About the product
Our breezy Riviera blue hue works best when paired with bright white tees and shirts for understated style.

The tailored swim short is where it all began for Orlebar Brown we have four different lengths, each crafted from 60 elements and designed to give you effortless style wherever you are. Based on the pattern of a traditional man" s tailored trouser and crafted from quick-drying polyamide fabric with signature sidefasteners to adjust, our OB Classic swim shorts offer the perfect blend of form and function. Not just a swim short&mdash it" s a short you can swim in.

Each pair comes with a durable water-resistant drawstring bag to protect your shorts or store your valuables by the pool.
Shaped waistband, rear darts and adjustable metal side fasteners for a superior shape and fit
Tested to 30mg/l of chlorine
Net lining for extra comfort and security
Sourced and manufactured in Europe
100% Quick-Drying Polyamide/Nylon
Machine washable
Drawstring bag in matte PU coated stretch polyester
Size &amp Fit
&nbsp
If in-between sizes, choose a size up
Side-fastener can reduce the waist up to 2cm 0.8" without ruining the silhouette
&nbsp
OB Classic Swim Shorts
The inside of our shorts contains a mesh-net lining, so you can hop on a surfboard, play tennis, swim or just lounge around on the beach in perfect safety. Plus we have a zip fly and a metal popper enclosure, so there really shall be no escape. The side fasteners are one of our distinguishing features, they're made up of up to six component parts for a properly tailored fit, which you can adjust.
Signature side fasteners

Quick drying fabric

Heat resistant hardware
Nobody wants to stand around in soaking wet shorts, getting cold and uncomfortable. That's why we use 100% polyamide fabric, which has also been chlorine, salt water, light and rub-tested too. Not only is it durable, it dries in a flash.
How to choose
The Making Of An OB Classic
What makes a classic?
The 'classic' label seems in a constant battle to preserve the integrity and romance of its award. Our OB Classic swim shorts have been integral to our success over the last ten years—but what makes something a true classic?
"Good Design is innovative, honest and thorough down to the last detail."
Dieter Rams' 10 Principles of Good Design
Do you own this product?
Let us know what you think.