HOW TO MAKE YOUR AIR MILES AND POINTS GO FURTHER
The Points Guy's UK, Nicky Kelvin shares his secrets

Nicky Kelvin, British Airways Hanger, Dublin Airport

The world of airline miles and points can often seem a little daunting, a bit opaque. How many of us have collected them over the years and then simply left them languishing, unused, in some online vault? Isn't it all a little too complicated? A little too time consuming?

Not according to Nicky Kelvin, Director of Content at The Points Guy – in fact, it is a lot easier than you think, he explains. You just need to learn the basics of how best to earn and spend them. Do it right, and follow Kelvin's advice, and you could soon find yourself in a world of first-class cabins and luxury hotel suites. Here, he shares the most important rules for making your miles go further.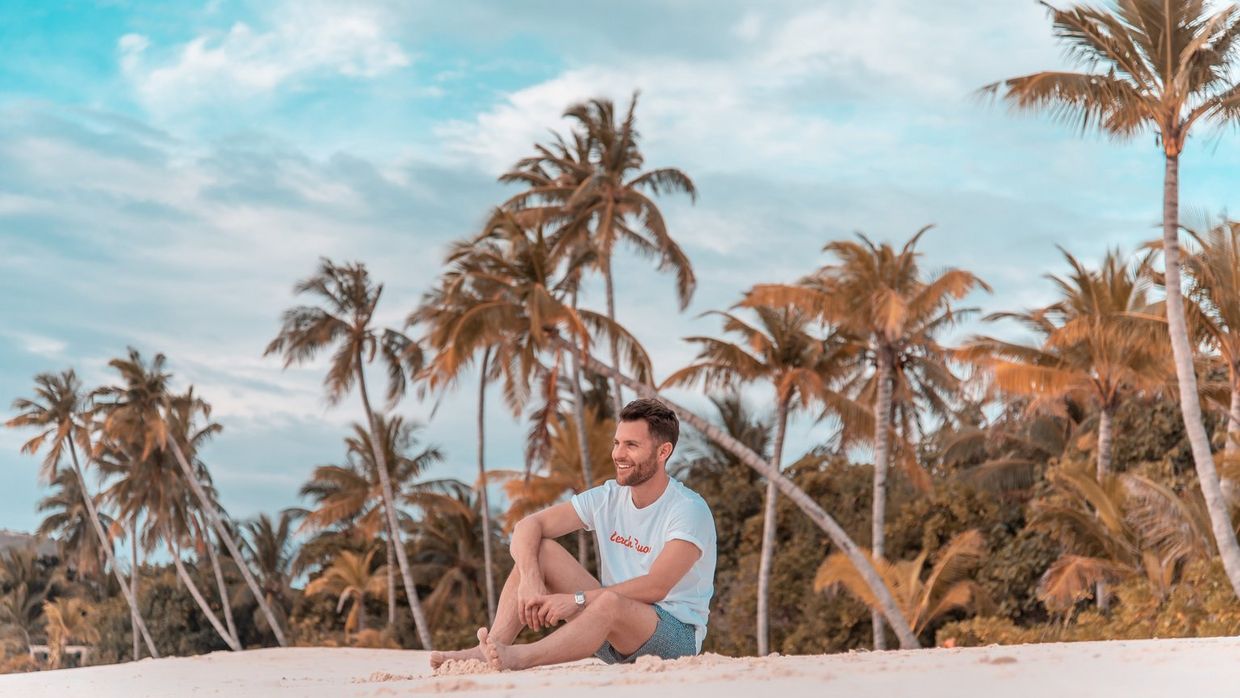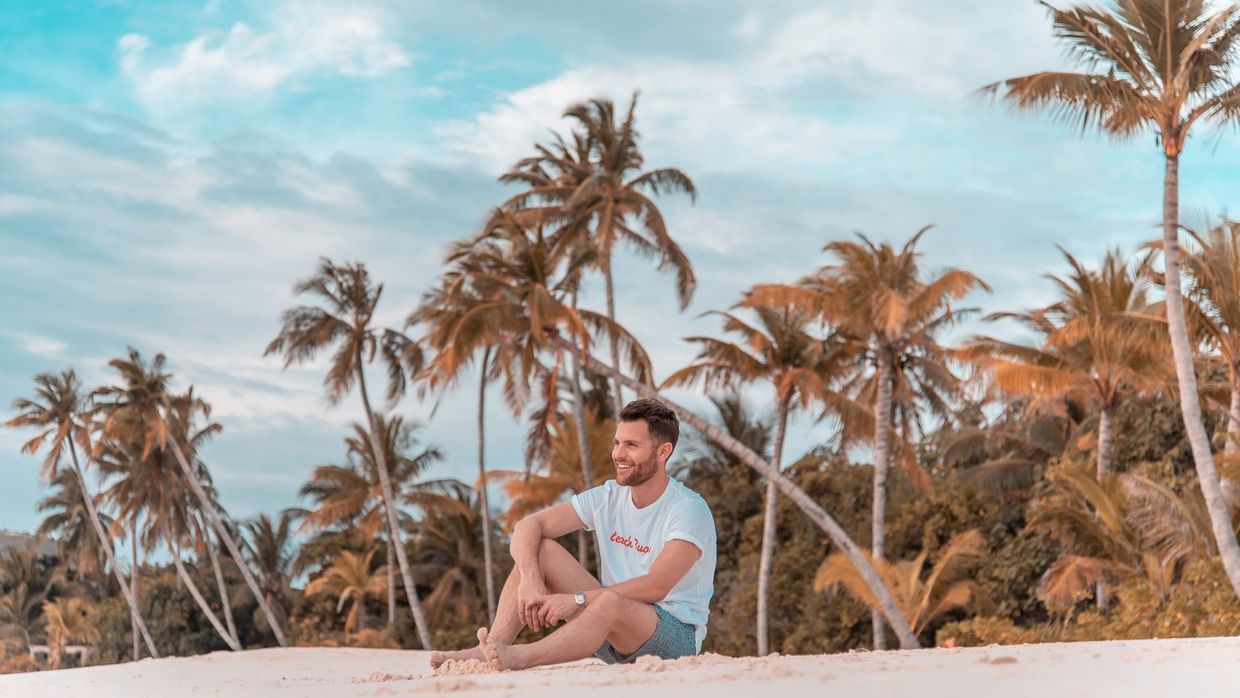 Nicky Kelvin, The Maldives
Credit cards are key
The main way to earn miles and points, aside from collecting them by flying and staying in hotels, is by using a rewards credit card. There are lots of different cards offering lots of different deals. But perhaps the main ones in the UK right now are Virgin credit cards, with which you earn Virgin Atlantic Flying Club Miles and American Express, with which you earn BA Avios or Amex Membership Reward points. The premise is the same for both of them, though: for every £1 you spend, you get a certain number of miles or points in return. Using a credit card, rather than a debit card, means every time you spend you are collecting miles. Just remember to always pay the balance at the end of the month or you will incur interest charges.


Shopping Portals
Airlines pair up with a huge range of online retailers who offer you miles when you make purchases via a shopping portal. Whereas you might be earning one or two points per £1 by using a credit card in a normal shop, if you go through an airline shopping portal, you can often earn multiples of that. For example, BA's Executive Club e-Store recently had a deal with Kiehl's: you received 40 Avios per £1 spent. That is like getting 44p back in the pound at The Point Guy's current valuation of Avios. And if you buy using a rewards credit card, then you get even more points.
It is also worth noting that Tesco Clubcard points convert into Avios and Virgin Flying Club Miles, too. At The Points Guy, we worked out that if you spend an average of £200 per week at Tesco, over a year, you would pick up 25,000 Avios or Virgin Flying Club Miles each year.


Loyalty pays
Hotel loyalty programs, such as Marriott Bonvoy and Hilton Honors, are absolutely brilliant ways to collect points. You can sign up for free, then every time you stay you earn points, which can then, in turn, be spent on free hotel stays (or even converted into airline miles). If you want the ultimate in points redemption, you could, for example, use Avios to book a business class Qatar ticket to the Maldives and then use your Hilton Honors points to book the Waldorf Astoria.
HOW TO BOOK BETTER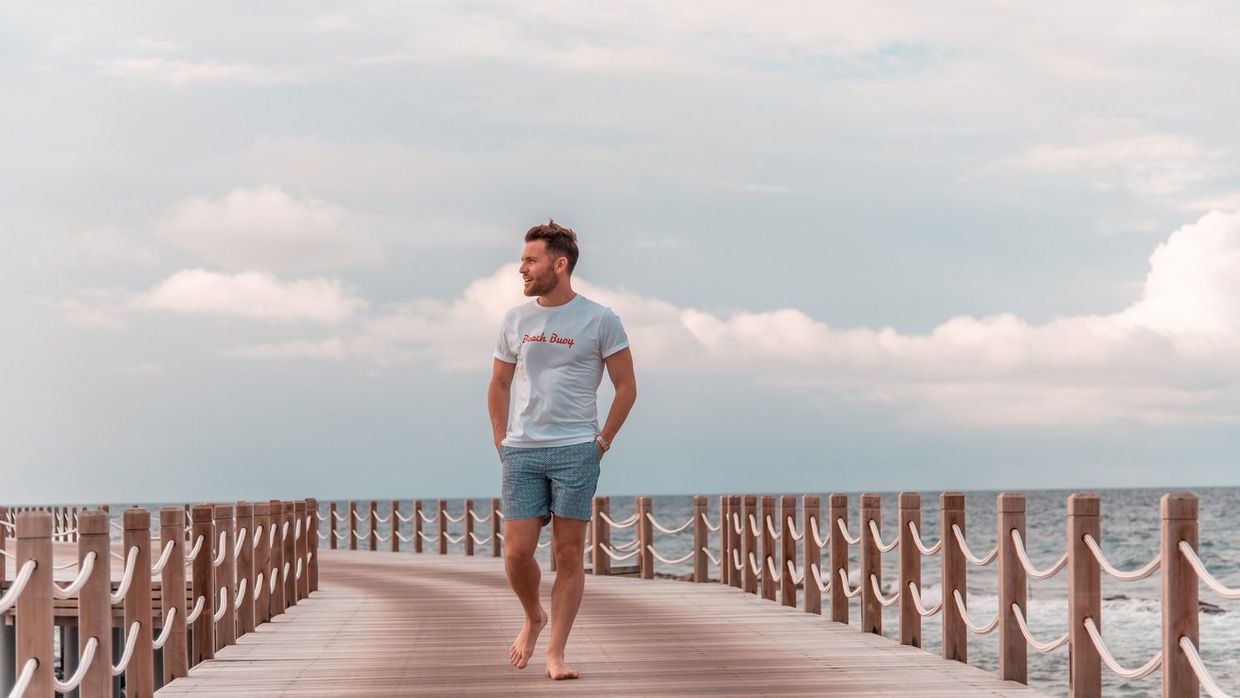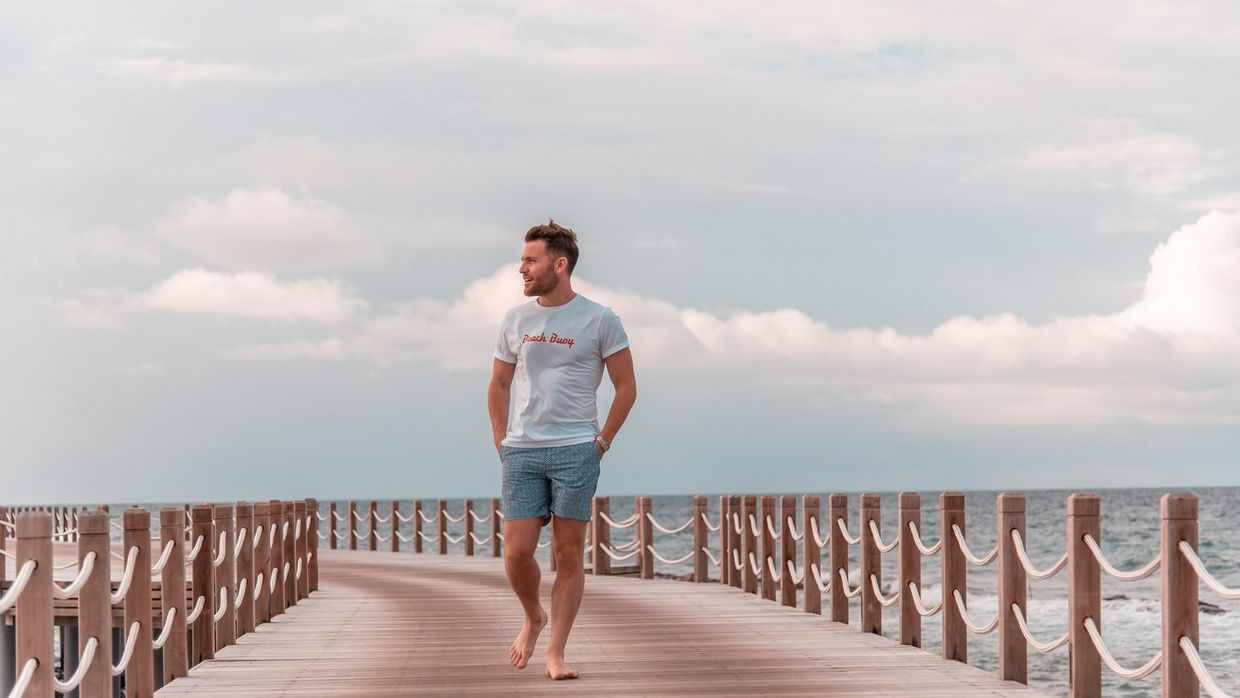 Nicky Kelvin, The Maldives
The earlier, the better
If you want to ensure you get the seat on the plane you want using airline miles, planning ahead is key. BA, for example, release their seats 355 days before a flight; on each there are, as a minimum, two business class reward flights and four economy flights you can use points on.

So, if you're there at midnight, 355 days out, poised to book them, you'll get the seats that you want. That's key on very popular routes. If you want to go to Cape Town, Miami or Sydney at Christmas you should be aiming to book well in advance.

At the moment, however, it is very much a buyer's market. Availability is huge. The airlines have much more capacity as they haven't been selling many tickets. We've been paying a lot of attention to London to Sydney and London to Cape Town, two routes that usually prove difficult to book in business and first class. We checked the other day and found several options straight away.
Online or on the phone?
I book 90% of my tickets online. And that goes for changes and cancellations too. Online is better because wait times can be quite long on the phone.

It is also useful to make use of websites like Seat Spy, which allow you to search a wide range of dates and find availability quickly. It shows you award seats on BA, Virgin, Air France and KLM. It's really handy, and you can set alerts – so if tickets become available, you get a notification.

There are some tickets, however, that you need to book over the phone. This is usually because airlines don't always show availability for all their partner airlines online. So, in those cases, just call and ask.
SPEND MILES SMARTLY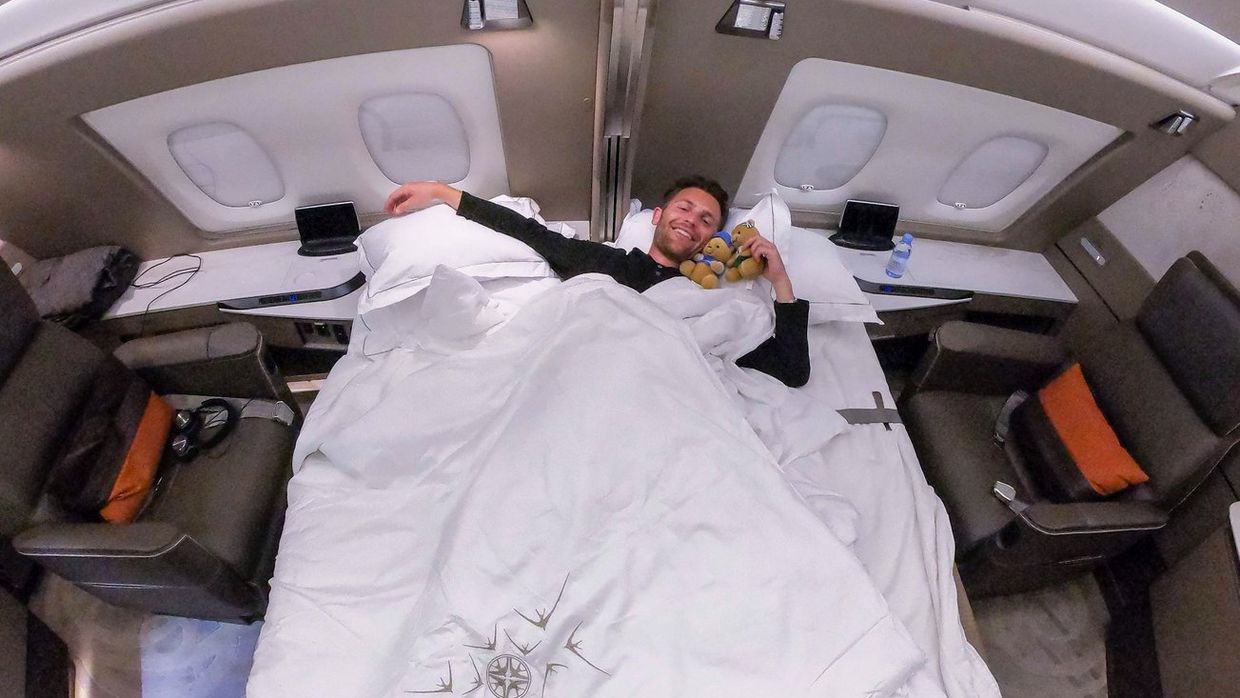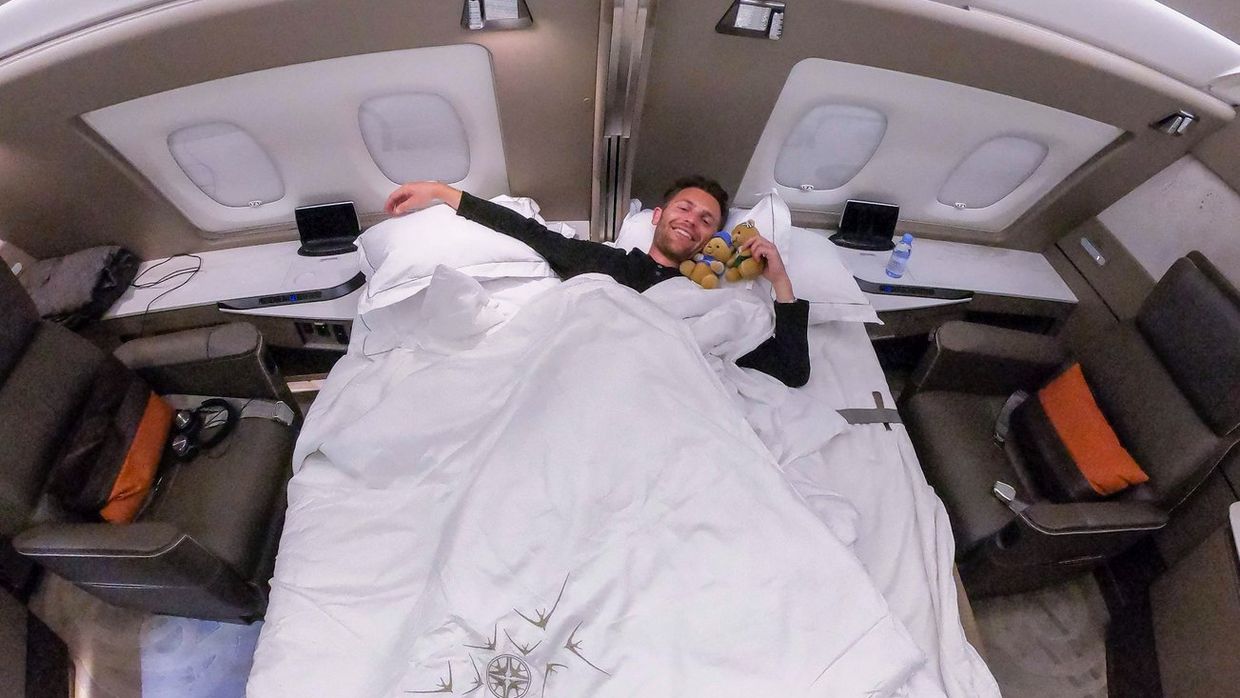 Nicky Kelvin, Singapore Airlines
Always turn left

The first and best way to spend miles is by using them to travel in a way you otherwise wouldn't be able to afford, such as expensive first and business class tickets. Now, usually first class tickets would cost in the region of £6-7,000. Now, that's the kind of money that gives pause to even people with means. To get a first class ticket cheaply is difficult – but by no means impossible.

Recently, I travelled with Singapore Airlines in their brand-new first class cabin from Singapore to Zurich. It cost me 125,000 Singapore KrisFlyer miles (transferred from Amex Membership Rewards points) – and £19 in tax. That was a brilliant deal but there's loads of examples of amazing first class tickets that you can redeem your points against. You just need to be flexible and book far in advance.


Europe for free
If you use airline miles wisely, you can fly around Europe for practically nothing. British Airways are particularly good for this. Let's say you're going from London to Milan with BA. An off-peak would ticket cost you 8,000 Avios and £35 in taxes. In fact, BA caps taxes at £35 in economy and £50 for business for any flight of less than 2,000 miles. If you were trying to buy last minute tickets without using your Avios points, you could be looking at hundreds of pounds.
Companion vouchers
Companion vouchers are incredibly valuable when it comes to airline miles. These are earned by reaching certain spending targets on a credit card. Take the British Airways American Express Premium Plus Card – if you spend £10,000 on that in a 12-month period you get a companion voucher. This allows you to book one flight using your BA Avios and receive another flight, in the same class and to the same destination, for just the price of the airline taxes.
Reviews
We would love to hear from you.