Bulldog
Olive/White Mid-Length Swim Shorts
https://www.orlebarbrown.com/us/men/swim-shorts/bulldog/green/272674.html
How to choose
From classic to colourful, short to long and sporty to luxe, we have the perfect pair of swim shorts for your next adventure.
Find out more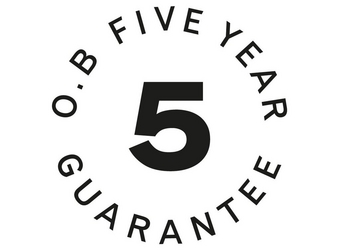 We are so confident in the quality of our OB Swim Shorts that we will guarantee them for five years.
Find out more
About the product
Give your beach look a unique twist with these Bulldog swim shorts in our bold geo Marizon design. Available in our olive-green and white colourway.

The Bulldog was our first swim short; its mid-length style is perfect for all shapes and sizes. Based on the pattern of men's traditional tailored trousers and comprising 60 elements, our signature adjustable side-fasteners give you the best fit. It's not just a swim short—it's a short you can swim in. Each pair comes with a durable water-resistant drawstring bag to protect your shorts or store your valuables by the pool.
Tailored fit
Lightweight polyester, woven & printed in Italy, by Ratti (100% polyester)
Shaped waistband, rear darts & adjustable gold effect side adjusters
Manufactured in Portugal
Do you own this product?
Let us know what you think.