BEHIND THE ARTWORK - NICK TURNER
We collaborated with American artist Nick Turner for the two eye-catching artworks in our summer '20 collection. Both designs demonstrate his artistically free style, accompanied by vibrant summer colours to capture the collection's energy. We recently caught up with Turner to find out more about the collaboration, his art, and influences.

"The two illustrations were based on many early drawings and experimentations, which I did to determine what I wanted to create and how it would fit with OB's brand identity. As part of my process, I always do a lot of ink drawings in sketchbooks and journals," Turner explains. He wanted the artwork to embody an air of sophistication, while also being free and easy to decipher at a glance. Finding the right colours was also an important element in the project. "For each piece, the colour is separate from the ink drawings, so there are two different series of images for the final illustrations. The OB Design team were a pleasure to work with; I spent a lot of time talking with them to ensure the feel of the designs were right which was an excellent way to work through ideas."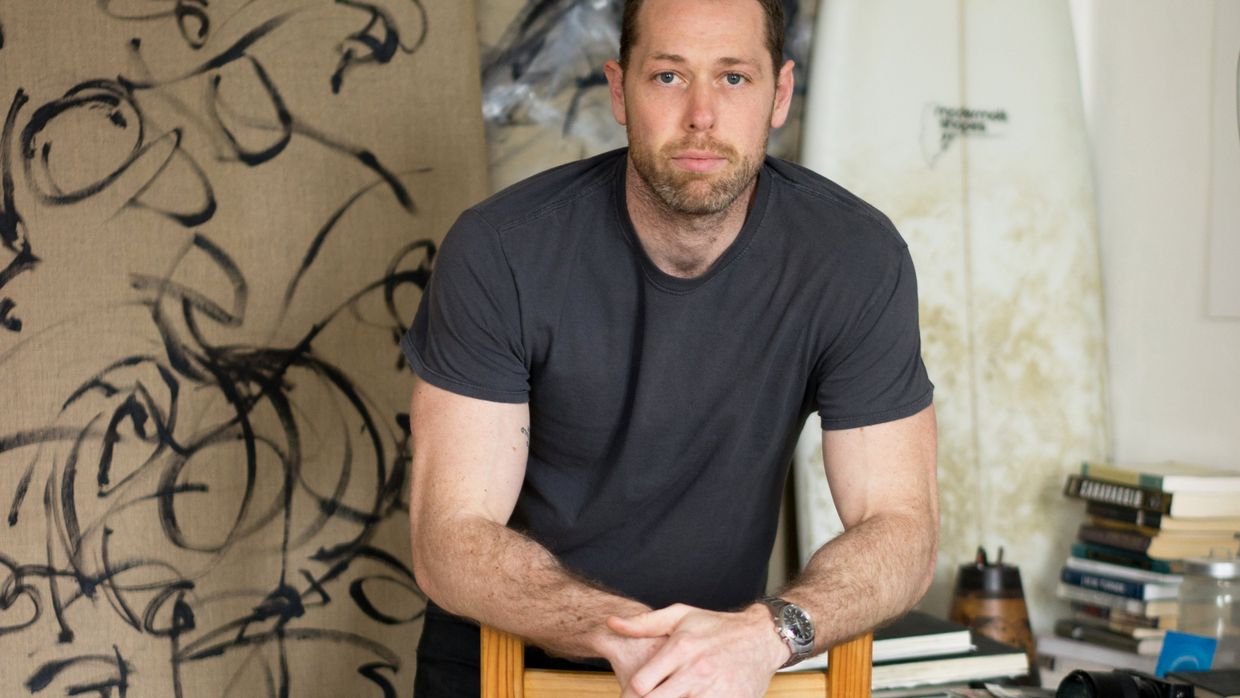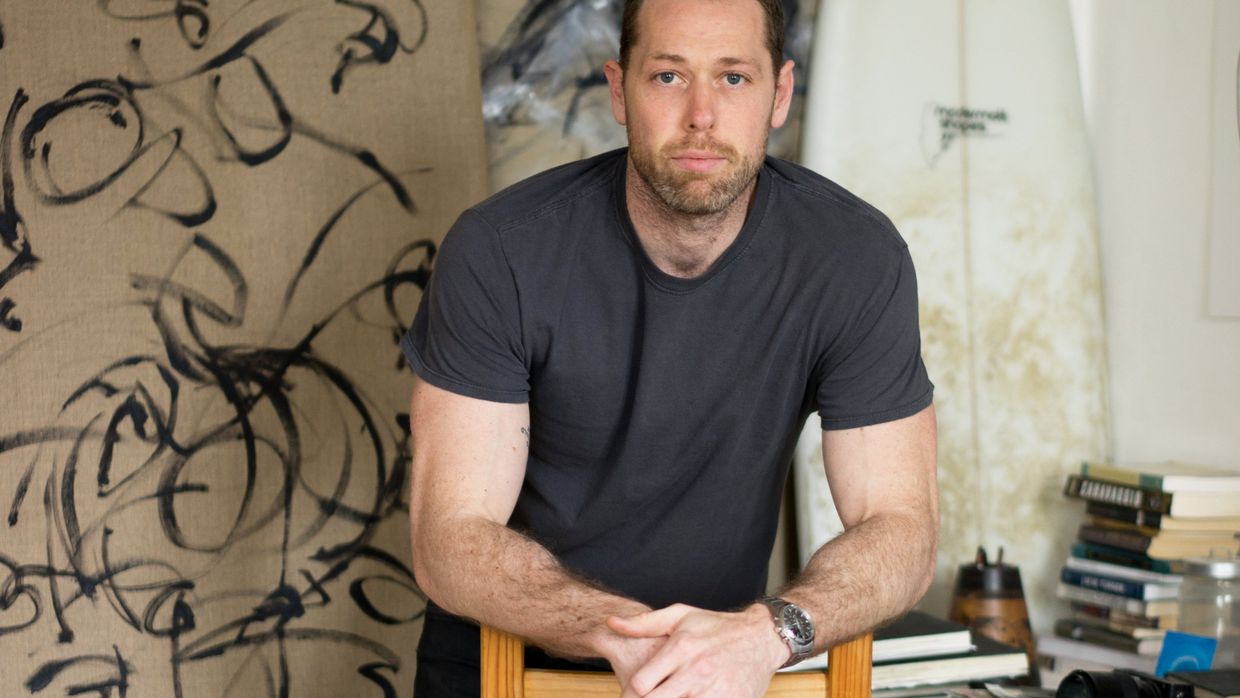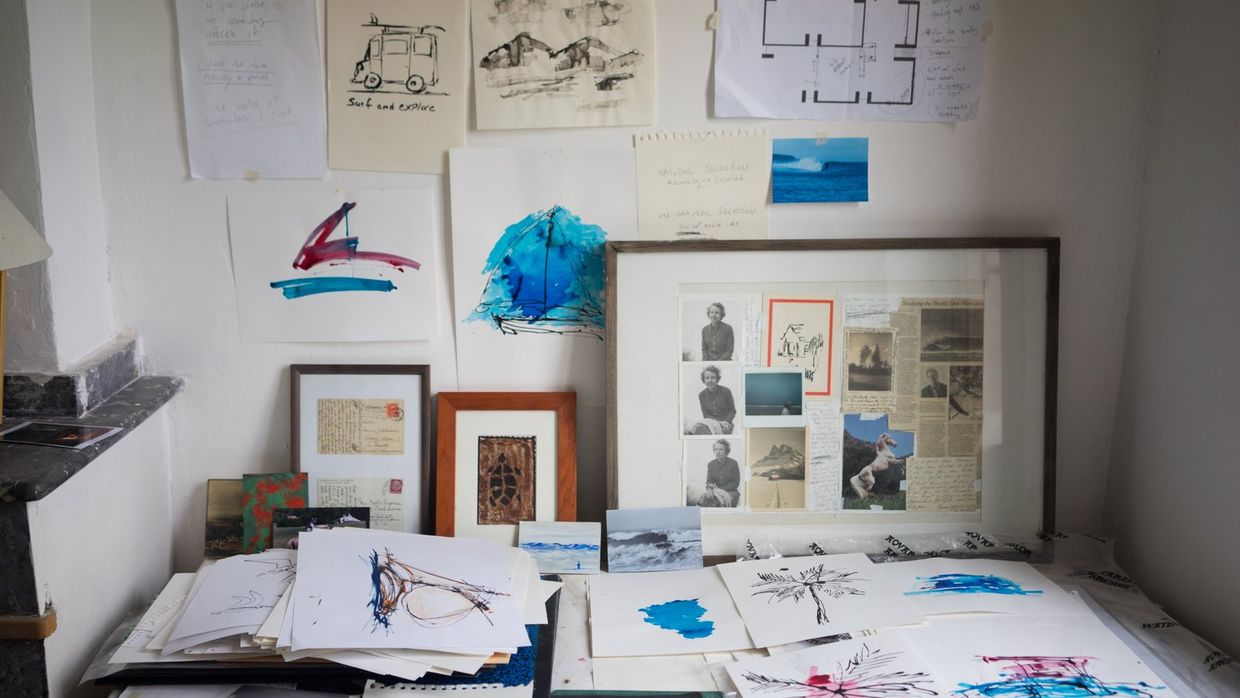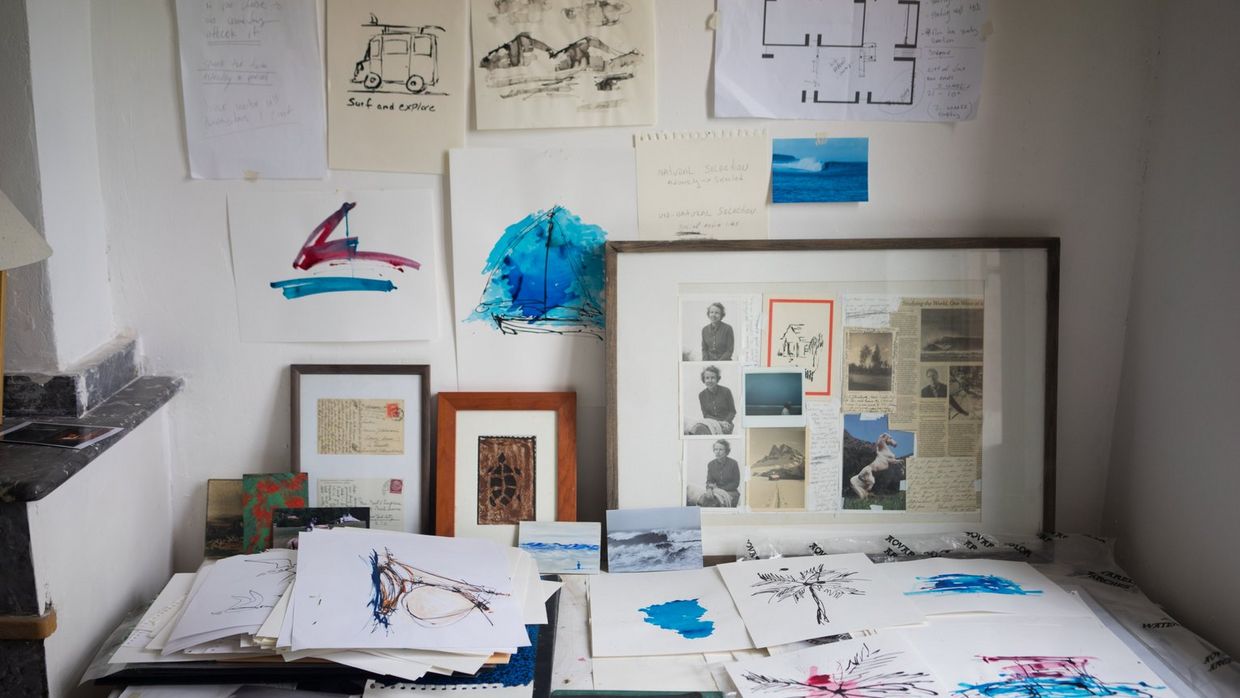 Turner is currently based in the south of France where he's self-renovating the 400-year-old house that belonged to his mother, who he thanks for introducing him to photography, another passion. His distinctive style comes from years of experimentation and extensive travel, and under normal circumstances, he likes to spend as much time as he can on the road.
"I tend to feel trapped when living inland, so most of my trips — whether it's to Iceland, Easter Island, or the coast of Chile — are hugely inspired by the ocean and raw energy of nature. I'm fascinated with the scale of man in nature and the power and vastness of these environments."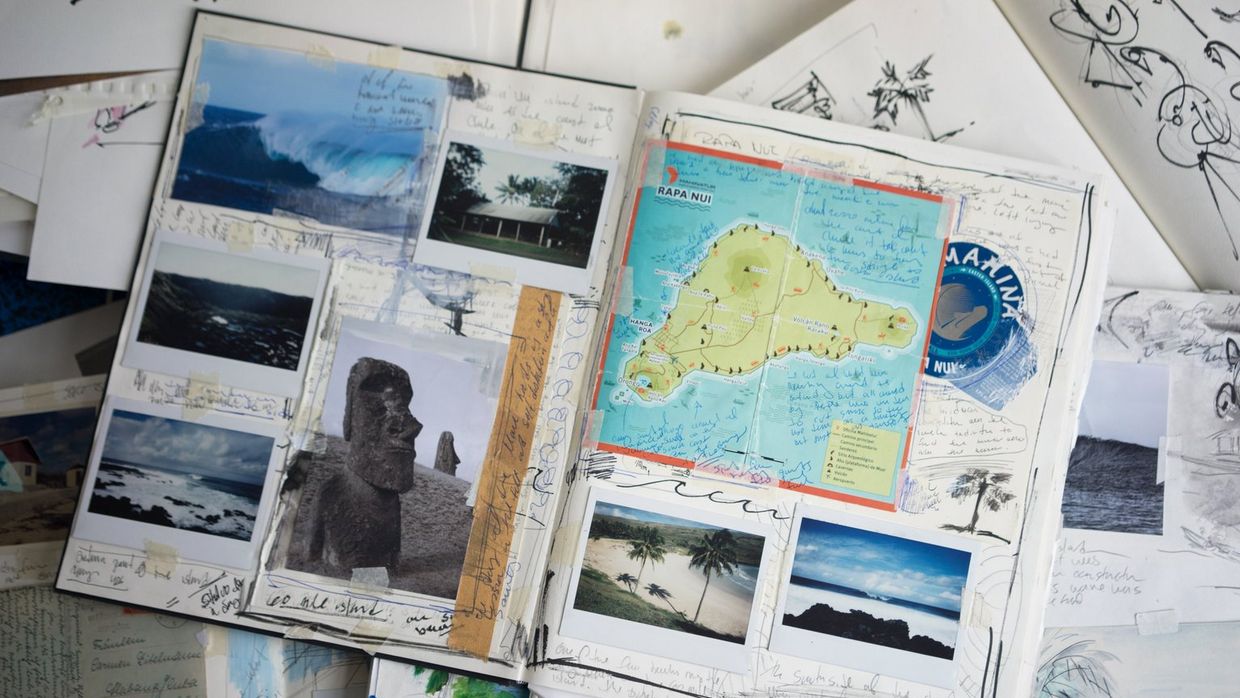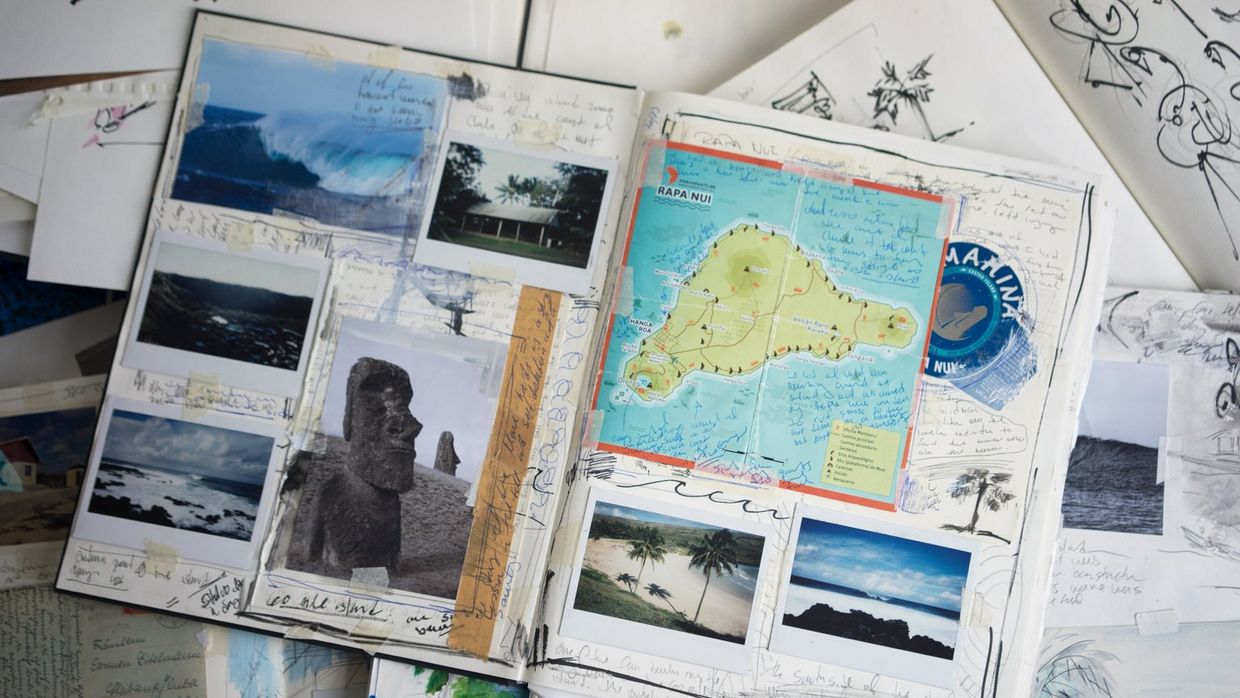 As we correspond, the whole world is under lockdown due to the COVID-19 pandemic. To keep his creativity flowing, he frequently returns to the journals from his many trips as a source of reference for current studio work. "I find it harder to work in human-made environments, especially cities. Nature is definitely one of my biggest influences," he confesses; his previous work is a testament to this.
Turner is known to throw himself (quite literally) into nature, particularly for his 'Self Examination' photography series. "I grew up riding and competing for years, so horses have been pivotal in connecting me with nature." This form of artistic self-analysis has been crucial to his development, both personally and professionally, because "the viewer's interpretation of your work becomes more personal when you are the focus, which is a great exercise if you want to develop a thicker skin!"
The path to realising his creative style hasn't been without its challenges. "I'm a classically trained painter, and it took a long time to break away from that mindset," he admits. "In the beginning, if something wasn't realistic or perfect, I thought there was something wrong with it." Today, his approach has changed substantially, and he has also come to appreciate abstract art that goes beyond mere appearance. "I've deconstructed my drawings and paintings into fewer and fewer lines. Now I'm much more interested in the idea of something rather than a perfect representation."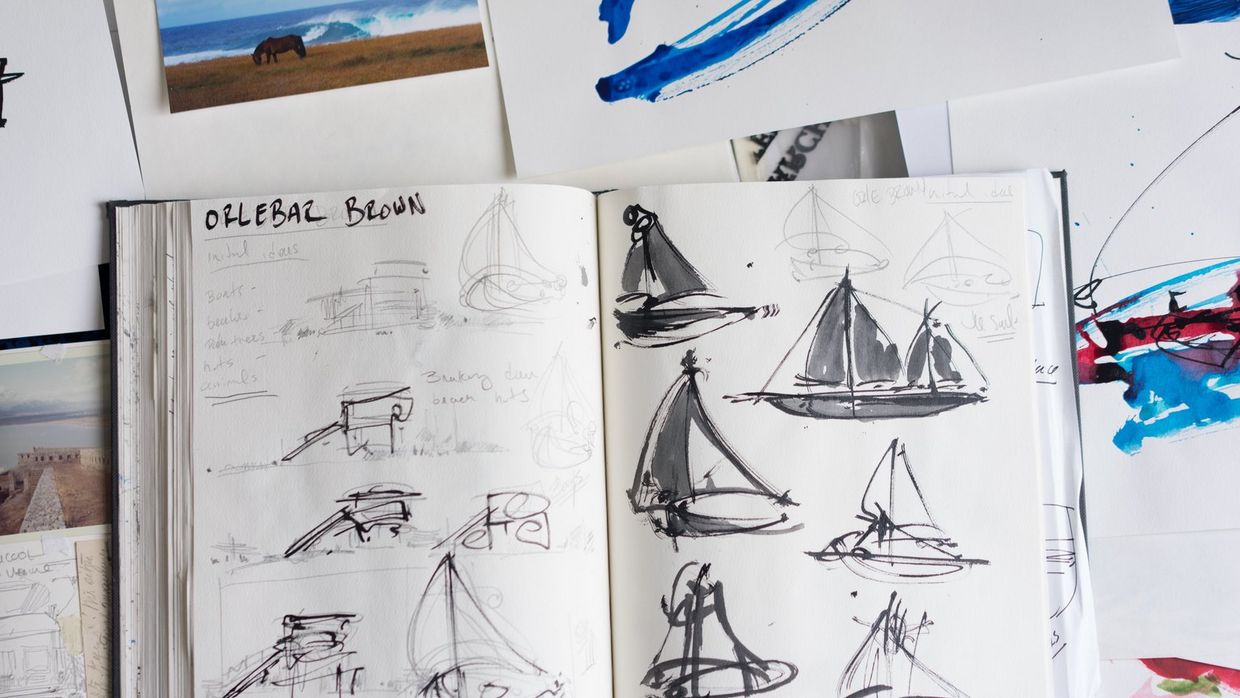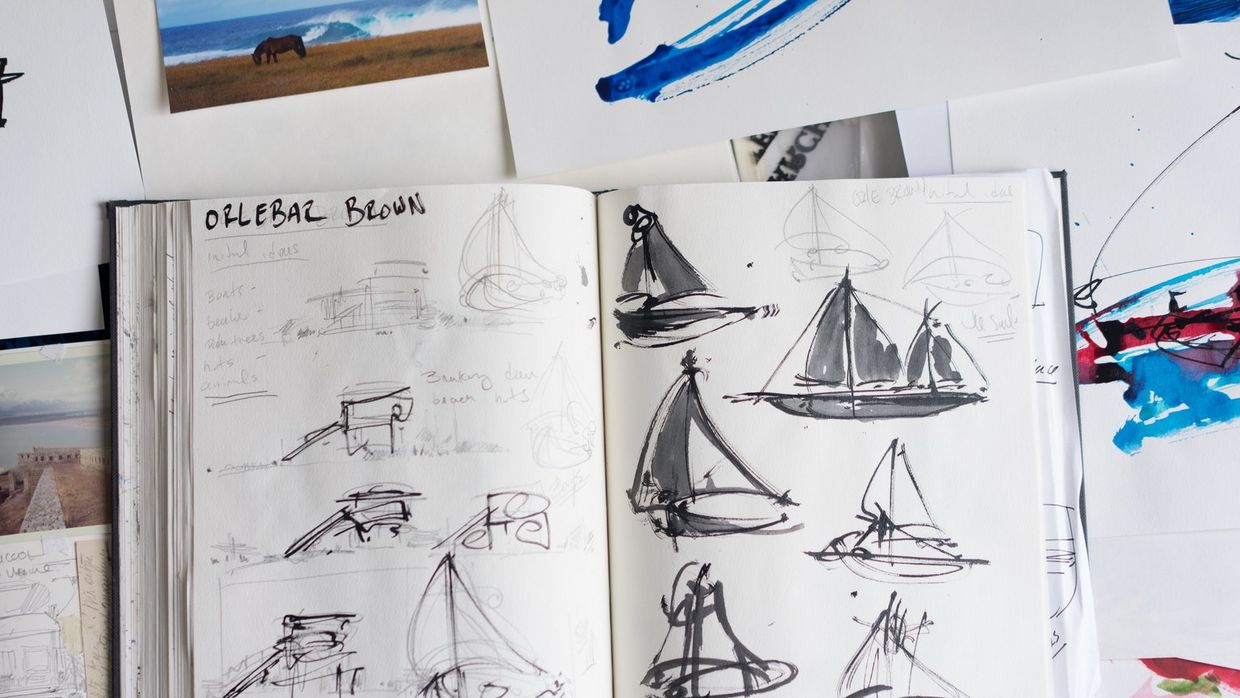 However, he hasn't abandoned his classical artistic routes altogether. "I love tradition and referring to the great masters:paintings from early Art history are a huge inspiration and grounding for my photographs." Much of this comes from his grandmother, who taught him a lot about art, painting in particular. He goes on to add that "Anyone who has spent months mixing oils and building up large paintings learns a great deal about lighting, texture and colour."
Before we went our separate ways, seeing as his recent work focuses on the coast, it was only natural that we asked him about his favourite beach, to which he replied: "Hossegor in southwest France. When I'm there, my brain shuts off, and I am present, which is rare for me these days. The people there are also incredibly open and generous, especially the surfers who have given me lots of surfing advice."
Thanks, Nick, we'll be adding this to our travel bucket list.
Nick's fantastic artwork is available now in our Bulldog, Travis, OB-T and Russell styles. To find out more about his current and future projects, visit his website
nickturnerstudio.com
, or follow him on Instagram @NickTurnerStudio.
Reviews
We would love to hear from you.