POOLS by Lou Stoppard
'Escape to blue' with the ultimate tribute to the swimming pool

This month, writer, curator and broadcaster, Lou Stoppard, together with design studio, B.A.M. London, released her innovative new book, POOLS. Ordinarily, we would describe a book of this style as the perfect coffee table accompaniment, but due to its waterproof nature, pool lilo feels more suited. In a tempting translucent blue cover, from the moment you lay eyes on the POOLS, it beckons you to take a dip. Splashed across the pages is inviting photography from the likes of Helmut Newton, Louise Dahl-Wolfe and Vivian Maier, to name but a few. But Lou's book is more than an ode to the swimming pool, it's a much-needed dose of escapism.
We caught up with Lou to find out more about the book and her life-long obsession with swimming and photography.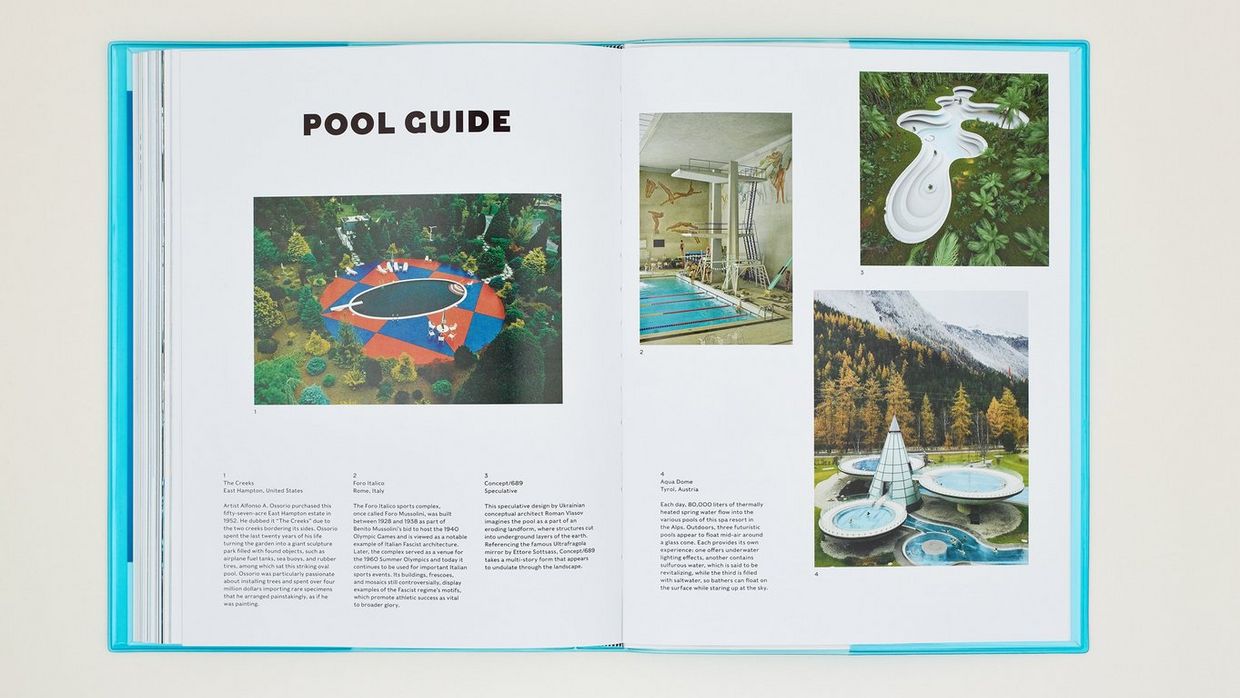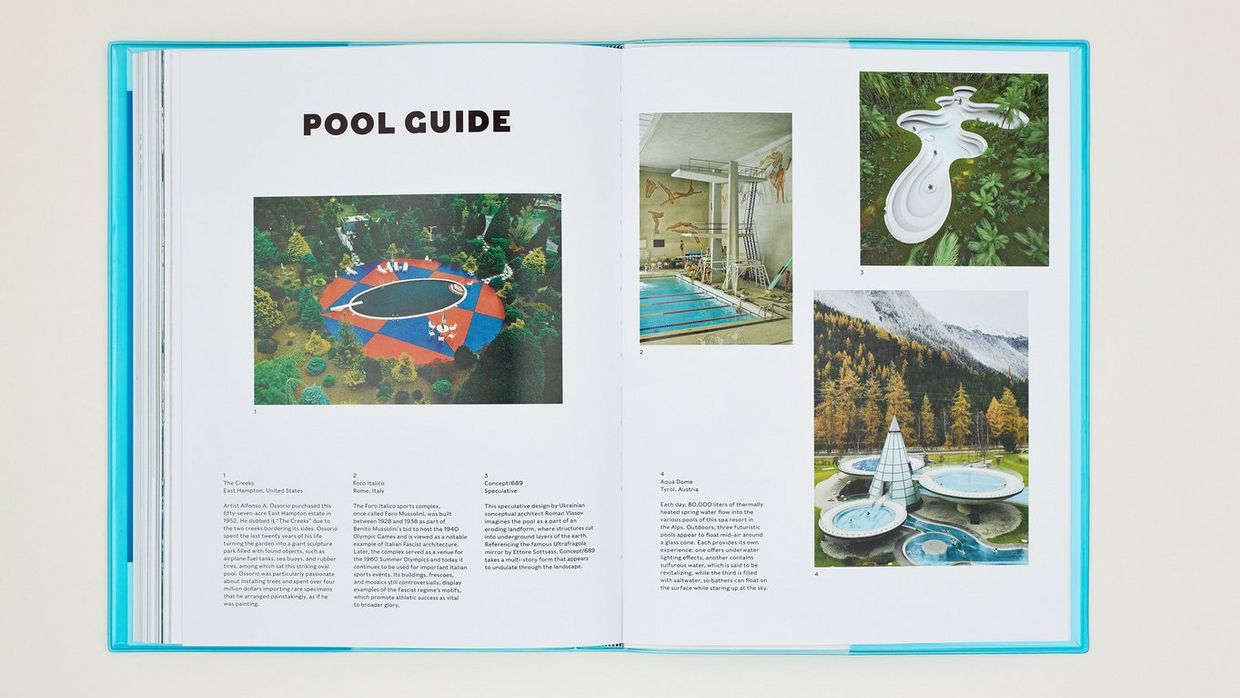 A waterproof book about swimming pools is very original; how did the idea arise?
I've wanted to do this book for years, so I've been collecting great pool photographs for a while. In a way, you're hard-pressed to find a photographer who hasn't captured a pool at some point in their career. So many photographers have created fantastic pool imagery, often that we all know and love. Stephen Shore and Guy Bourdin are just two great examples. For the book, I wanted a real mix of photographers (young, old, celebrated, unknown) and also a blend of styles and genres, from fashion through to documentary. Part of the reason was to show how the swimming pool has remained a seductive place for photographers over the years. It may sound negative to call it a trope, but in a way, it is. Pool pictures litter the history of photography.
Why are swimming pools so meaningful for you?
As a teenager, I was a competitive swimmer and would spend evenings and weekends at the pool. I write about this in my book:

"I learned the strange body arcs required of butterfly, the flicks of the tumble-turns, the fearlessness needed to keep on holding your breath, just for one more stroke, one more reach, one more second."

However, when I went to university, I stopped swimming entirely. I soon noticed that I'd developed a fear of the water. I felt anxious in the deep end and very aware of other shadows or forms. I have a very overactive imagination! To cure my fear, I began swimming regularly. Lakes, rivers, ponds, pools - it didn't matter - I'd get in. Now I'm something of an obsessive, and swim whenever I can.
Tell us more about your creative process and B.A.M. London, the design studio you collaborated with for this project.
I was thrilled to work with the team at B.A.M. on the design of POOLS. I've collaborated with them previously for other books and exhibitions, and they're exceptional! I knew I wanted the book to be playful yet beautiful, and the blue acetate cover encapsulates that mood. It makes the book simultaneously a gorgeous object, but also, something that could and should be found poolside (it's waterproof!). The wiggly rows of dots found on the end pages are another favourite detail, inspired by an old issue of Nest magazine (an experimental Shelter magazine which ran from 1997 to 2004). The B.A.M. boys took that reference and turned it into something completely new and great. A lot of little design details in the book nod to pool life - the recognisable aesthetics of the signage, the tiles, the symmetry.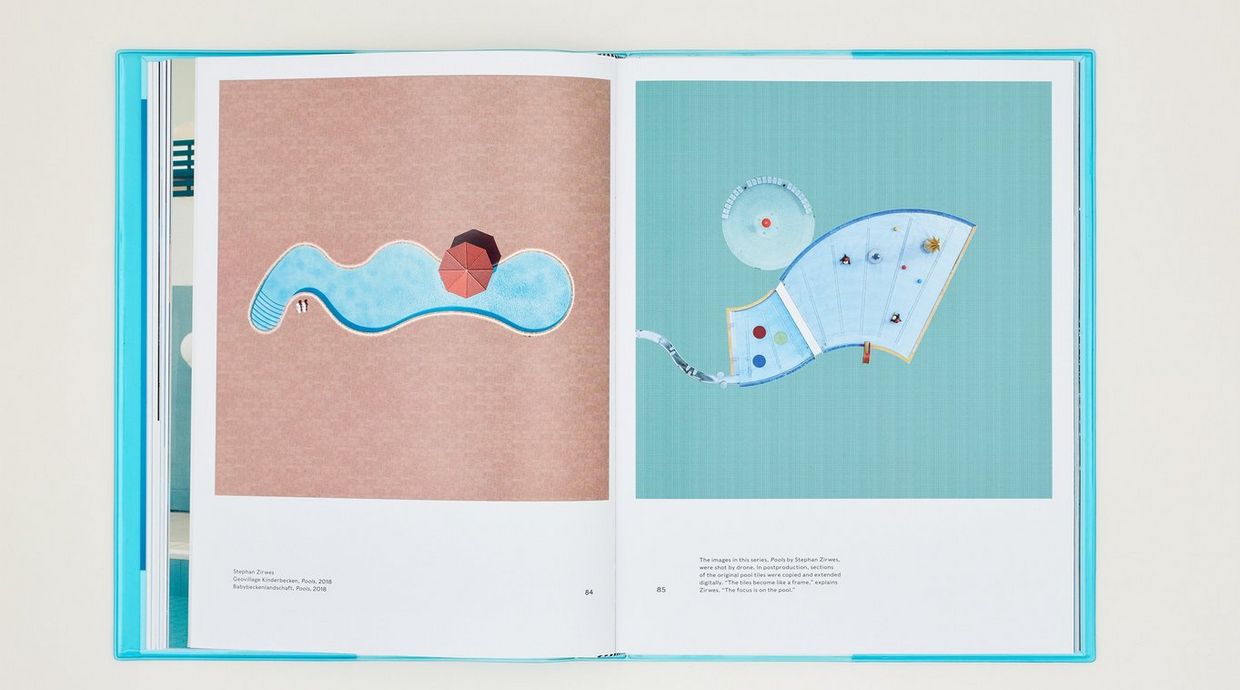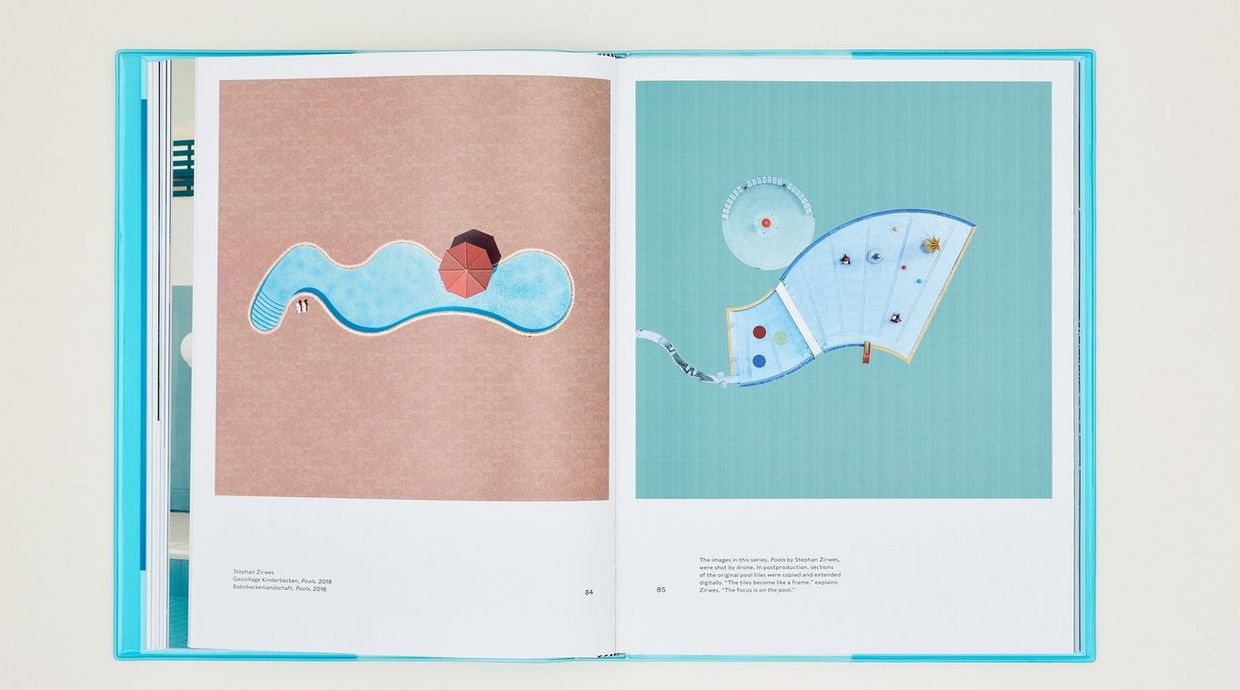 You dedicate your book to Swim Dem Crew; can you tell us more about what they do?
Swim Dem Crew are an inner-city, London based swim club that believes in the power of community. They're passionate about getting people into the water and encouraging them to see the benefits of swimming. The pool should be a place where everyone feels welcome and happy. I've swum with the Swim Dem Crew for a couple of years now, and they're the best!
As you may have guessed, we are big fans of the swimming pool also; what is it about swimming pools that evokes such happy memories for you?
My favourite pool memories are more about a feeling than a specific place or pool. It's that feeling you get when you are underwater, swimming, and all worries dissipate. It's a wonderful, liberating, meditative feeling. Of course, sometimes I swim to socialise, but mostly I swim to be truly alone.
Where is your favourite travel destination?
My favourite pool in the world is inside La Colombe d'Or Hotel in southern France. It has perfect green tiles and an amazing Calder sculpture at the end. I would spend every summer there if I could.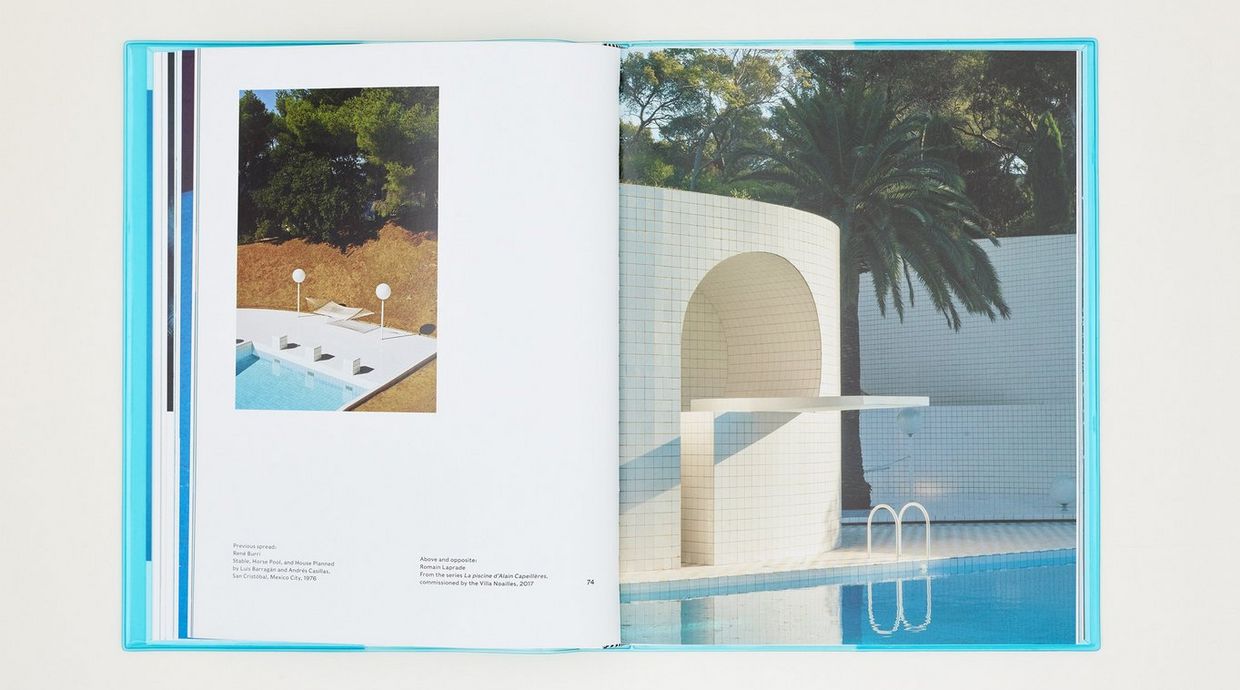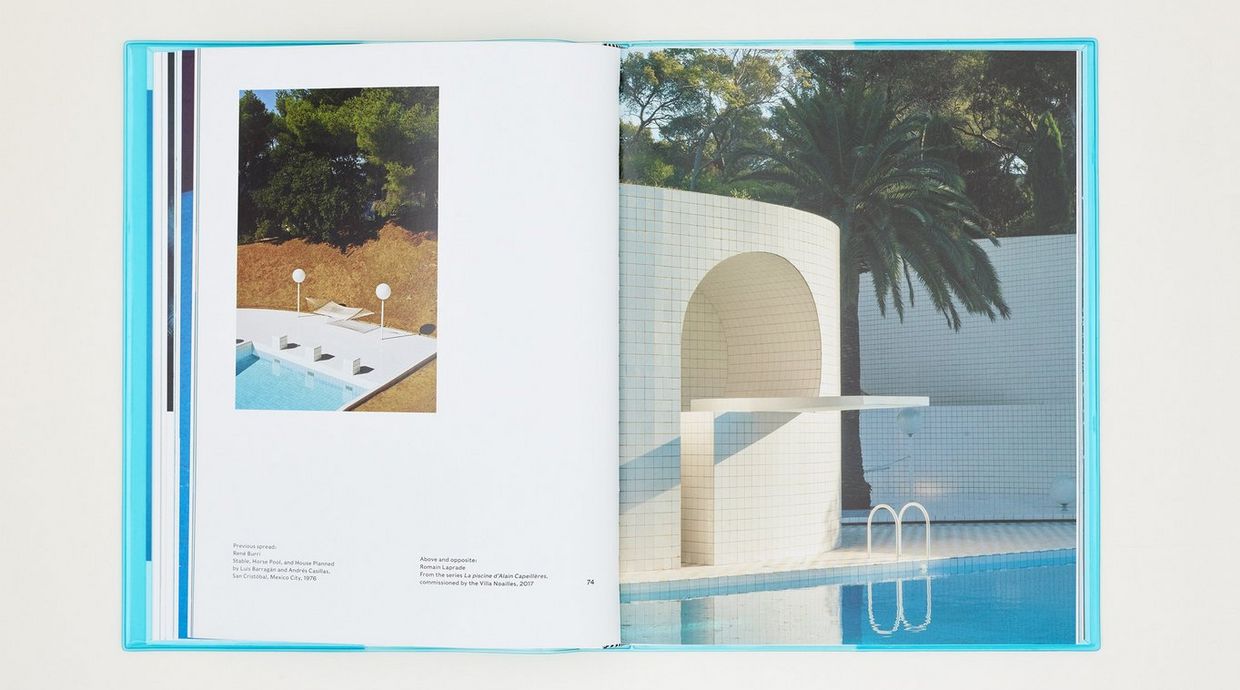 What's your advice for staying focused and positive at the moment?
I think a great stack of books is a good way to stay positive and focused in these times. POOLS actually comes with a great reading list. It would have been easy to organise it chronologically or by photographer, but I wanted to do something a little stranger, something that really captured the joy of swimming, and spoke of the myriad ways water can make you feel. So, in the end, I organised the book around moods of swimming and grouped the photographs in this way (Meditation, Glamour, Coming of Age, Holiday, Sex, etc.). Each chapter starts with a quote from a great swimming scene in literature which echoes the mood of the images. It's a nice wandering bibliography for people to go away and work through. The quotes are taken from a range of books and stories, including The Great Gatsby by F. Scott Fitzgerald and The Swimmer by John Cheever.
Finally, imagine you only have a few seconds to sell your book; how would you sum up POOLS in three words?
Escape to blue.
POOLS:Lounging, Diving, Floating, Dreaming:Picturing Life at the Swimming Pool by Lou Stoppard is published by Rizzoli International Publications (@RizzoliBooks) and is on sale now in hardback.
See more from Lou Stoppard via her Instagram @LouStoppard.
Reviews
We would love to hear from you.