Destination Unknown:Jimmy Carroll
PELORUS co-founder, Jimmy Carroll, let's us in on his ultimate off-the-beaten-track trip of a lifetime

Travel, we love everything about it. Whether it's the idyllic shores of the French Riviera or the remotest corners of Africa, adventure, culture and good times are all part of our identity. Throughout the Destination Unknown series, we'll be grilling various influencers and creatives about their most memorable holiday destinations, from hidden beaches all the way down to their suitcase essentials.

This week, we put our questions to travel buff and PELORUS co-founder, Jimmy Carroll. PELORUS offer one-of-a-kind yacht expeditions with all the trimmings, carefully curated to match the individual's interests and needs. When it comes to luxury travel that encompasses sea, wildlife, culture and adventure, Jimmy knows a thing or two.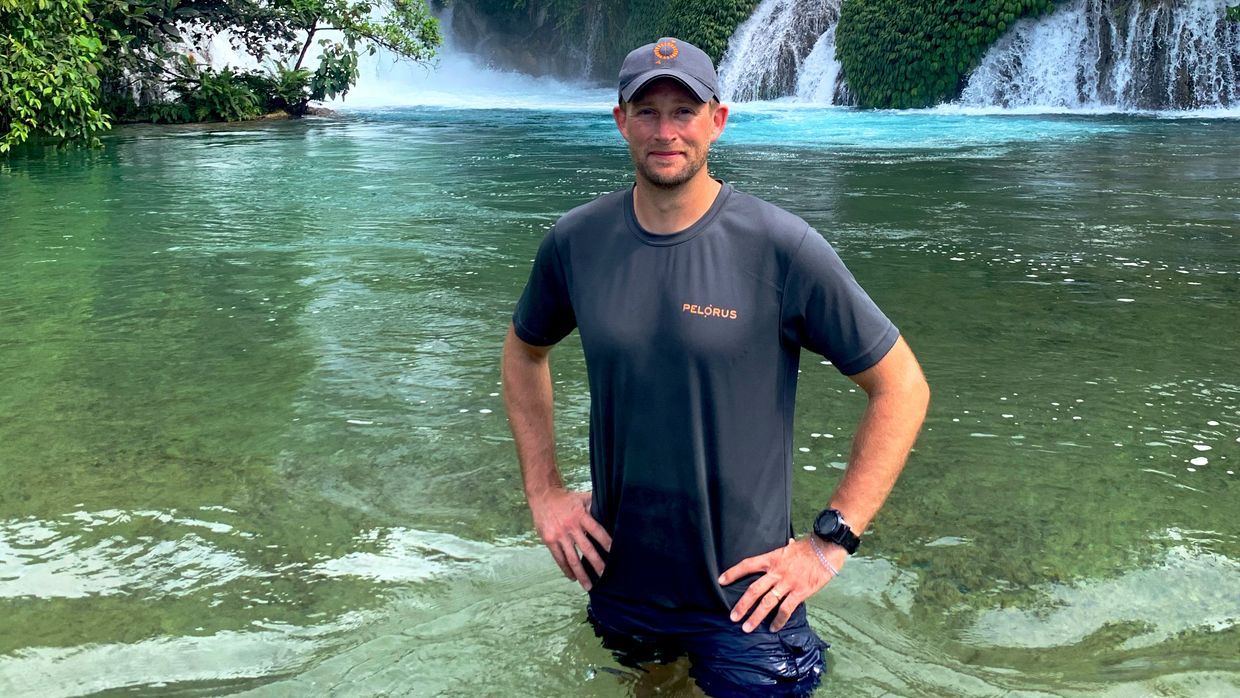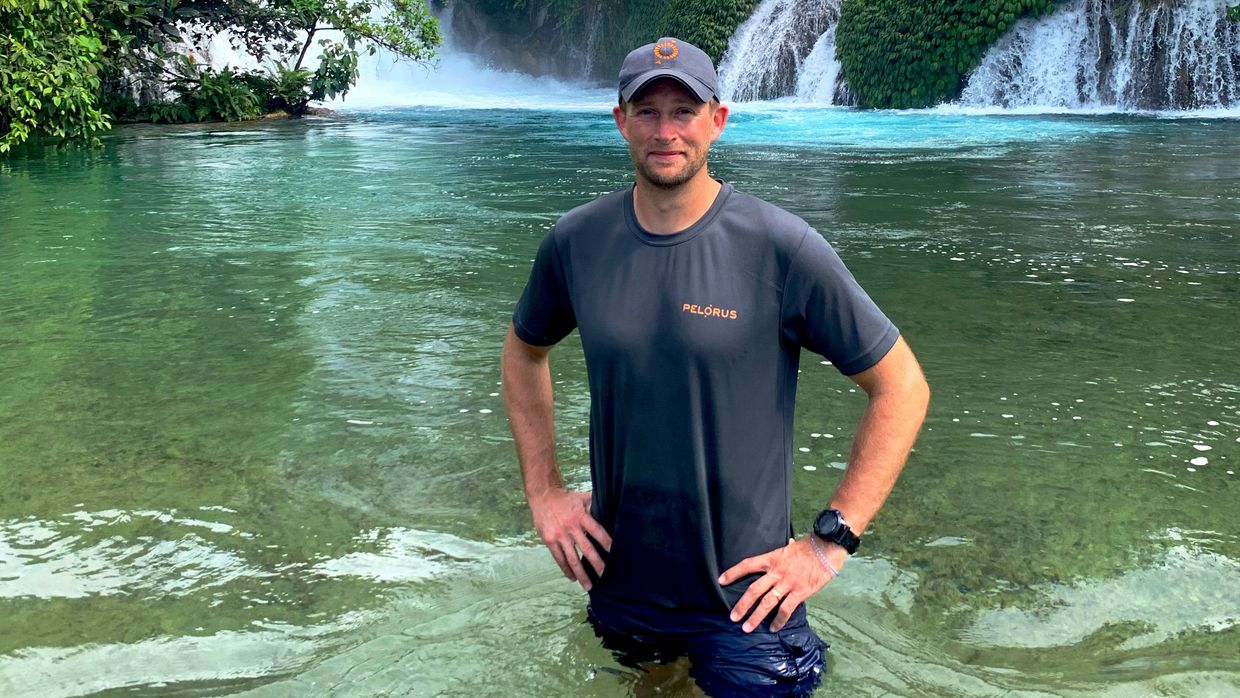 It's the day before your holiday, and you're looking at an empty suitcase. What do you pack? We're sure we can see a peep of OB in there…
I always like to document our travels, so I pack a multitude of devices:a Sony a7r III, DJI Mavic 2 Pro drone, and a DJI OSMO Pocket camera.

Naturally, I need clothes for the rugged environment that are perfect for all conditions. The first item I choose is a pair of Setter X shorts. A Giles Linen shirtalways comes in handy when I need to look smart for dinner — mixed with the Cabot jacketand you have the full explorer look. When the sun goes down, I'm a big fan of the Campbell chinos. And no look is complete without a Foraker hatand a pair of sunglasses. Finally, a small tube of Colman's English Mustardis always handy to have.
Who's your go-to travel companion?
My wifeis very adventurous and loves exploring as well, so she's my go-to partner.
How do you keep yourself occupied during the journey?
I love reading biographies and listening to podcasts. My most recent book was Shoe Dogby Phil Knight. Favourite podcasts include How I Built Thiswith Guy Raz, The Travel Diarieswith Holly Rubenstein, and Dan Snow's History Hit.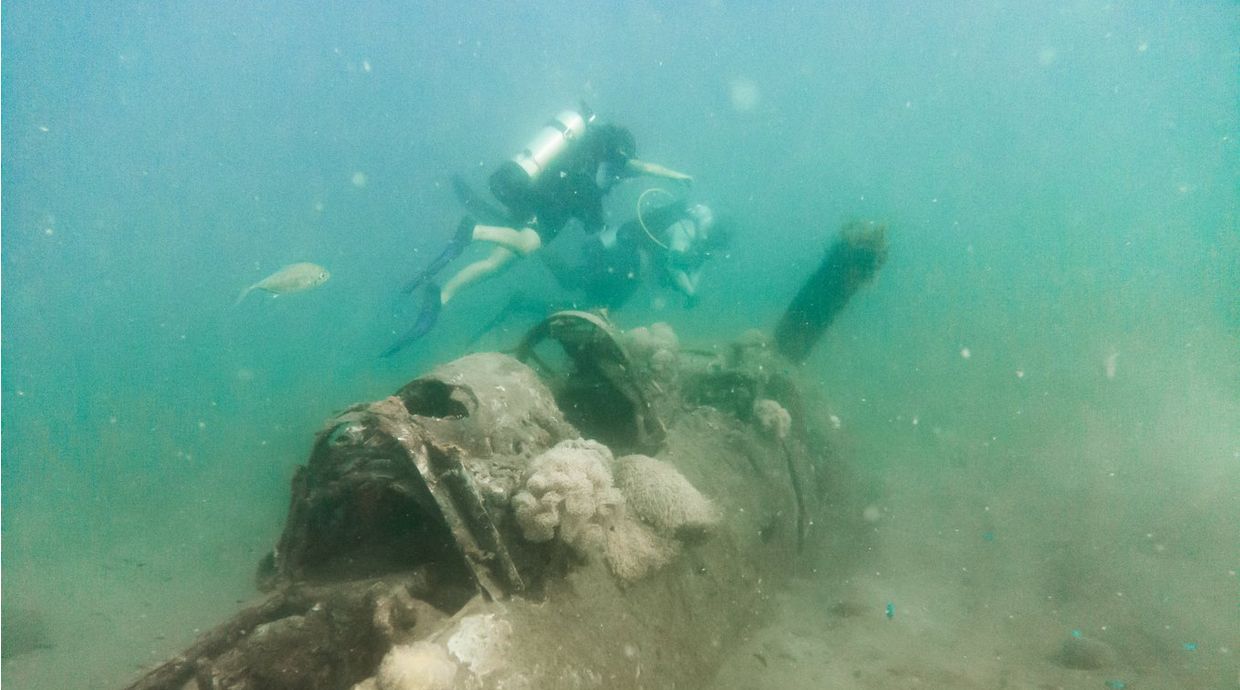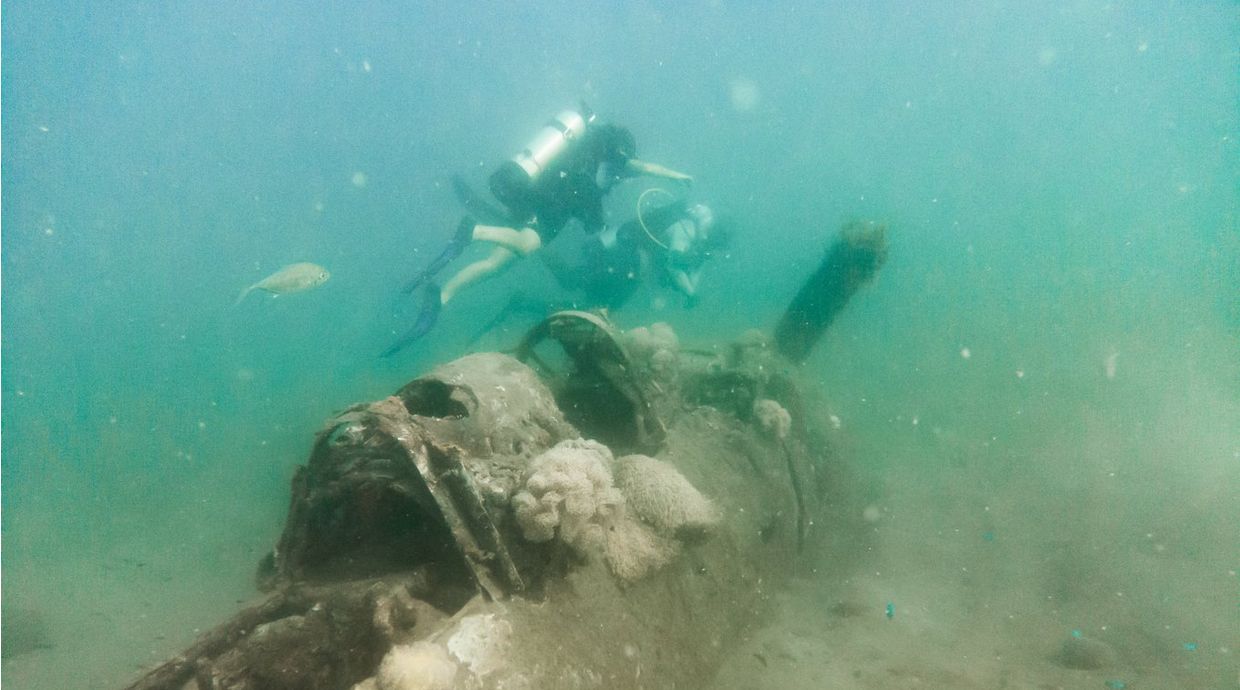 You've arrived at your destination; tell us about this place and why it's made such a lasting impression.
The Solomon Islandsfollowed by Papua New Guinea, both in the South Pacific.

It's difficult to summarise the trip as every day uncovered unique experiences. Skull Island, an ancient burial ground for former chiefs was a particular highlight; the old skulls, obtained during the headhunting days, created a fascinating yet eerie display.

Throughout the Solomon Islands, there are constant reminders of the part these islands played in World War II. You can dive to excellently preserved wrecks and visit the islands where US President John F. Kennedy was based during the war. We were amazed and somewhat pensive after snorkelling the wreck of a US fighter plane near Double Island. The helicopter ride to find these two remote islands was also spectacular.

Planting coral on the wreck of a WWII Wildcat Navy fighter plane was an enjoyable moment; this fantastic local initiative was set up to help repair the coral, which was damaged by a tsunami. Diving and marine life are plentiful in the Solomon Islands. Highlights included seeing dugongs, turtles and crocodiles. We also witnessed blacktip reef sharks surrounding Tetepare, the largest uninhabited island in the country and a jewel for conservation work.

We revelled in trekking into the untouched jungle to view a settlement that had only been discovered two weeks before our arrival. Flying over the vast Kolombangara volcanoand the protected rainforest that covers it today was extraordinary.

Similarly, there were many amazing moments from Papua New Guineawhich included flying over Mount Tavurvur, a steaming active volcano; swimming with a playful 'super pod' of spinner dolphins and spearfishing with local tribesmen in traditional outrigger canoes.

Experiencing the Baining Tribe Fire Ritualwas also a high point. As night fell, we were greeted by hundreds of locals. Women and children danced as they made way for the male fire dancers to wow us with such gusto — a truly incredible spectacle!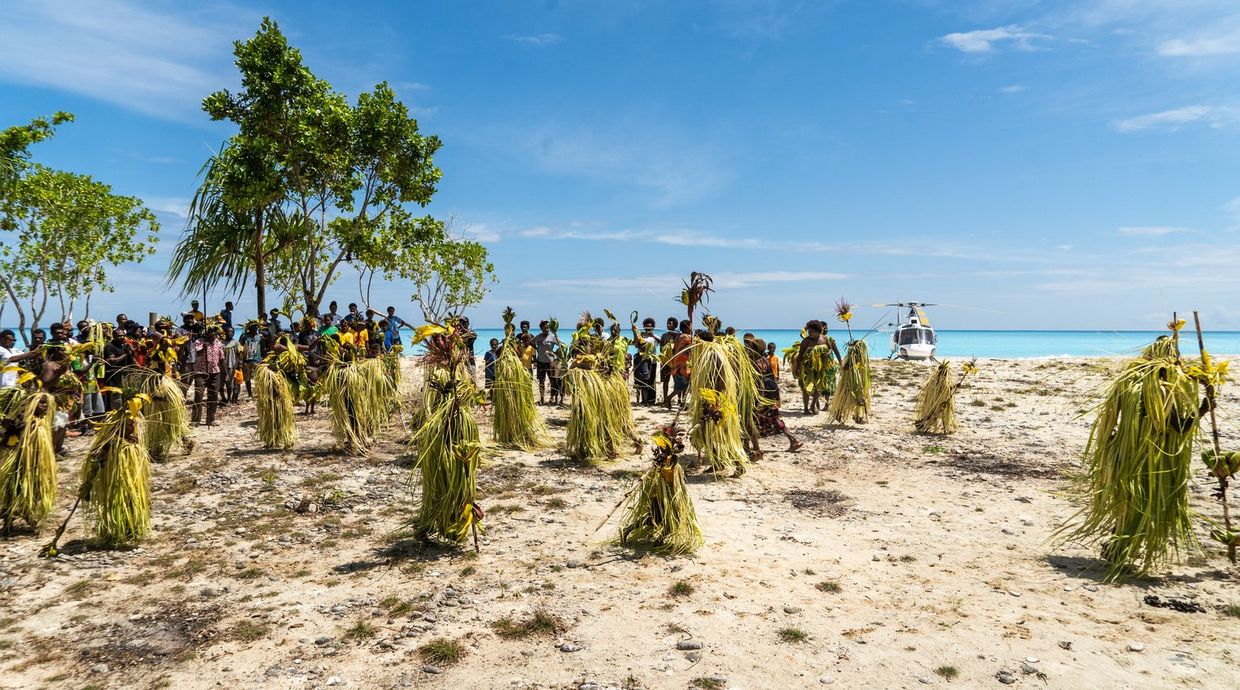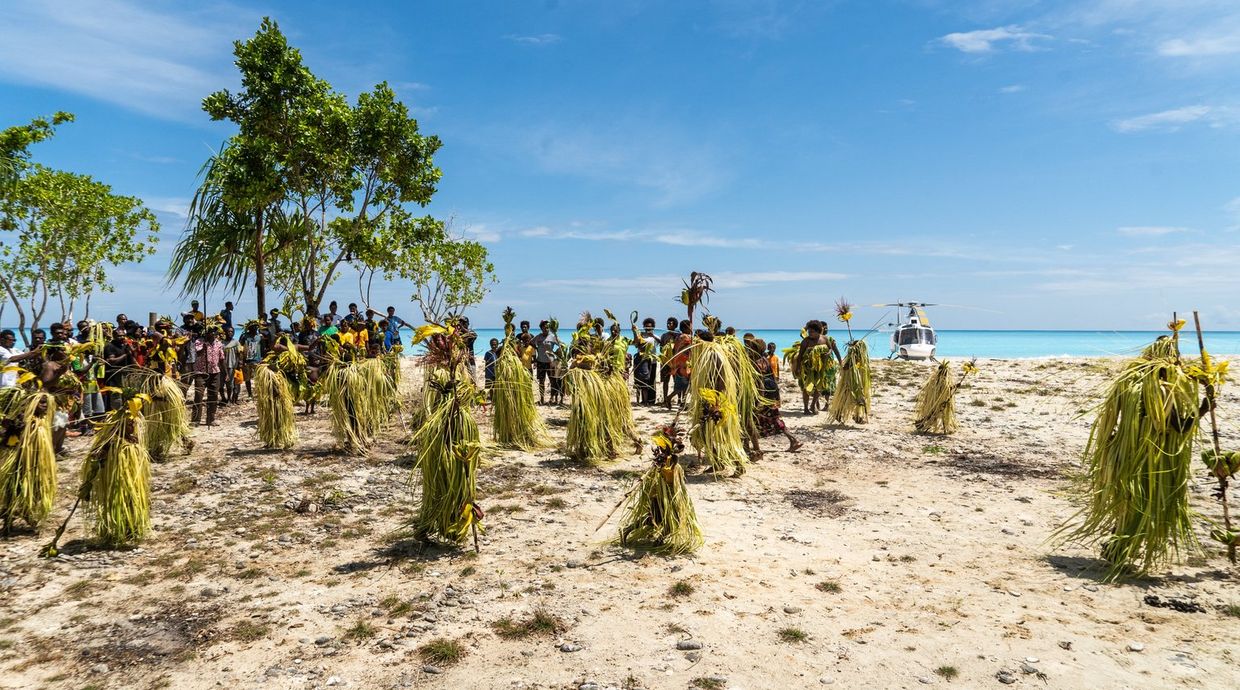 Where do you stay?
On SuRi, an incredible 60m superyachtwith more toys than you can imagine. As one of the very few purpose-built luxury yachts in the world, SuRi combines superbly designed spaces, endless comfort, and boundless adventure. Virtually no other vessel can offer the luxury, equipment and crew that she can.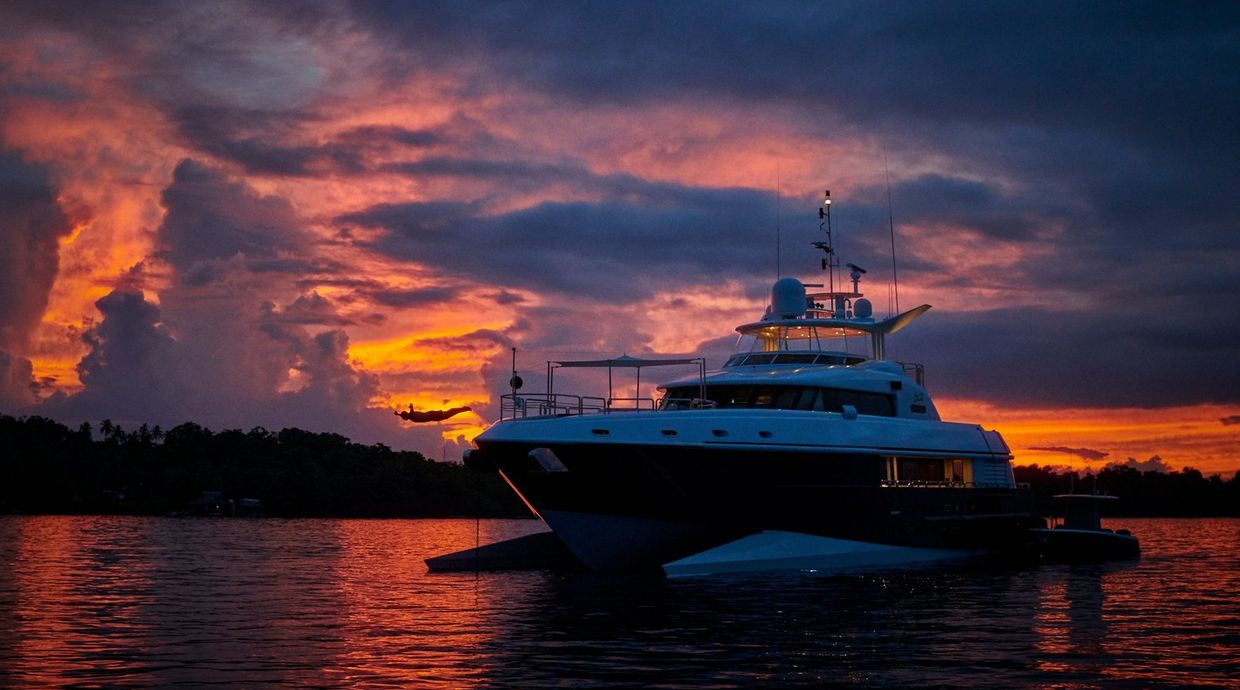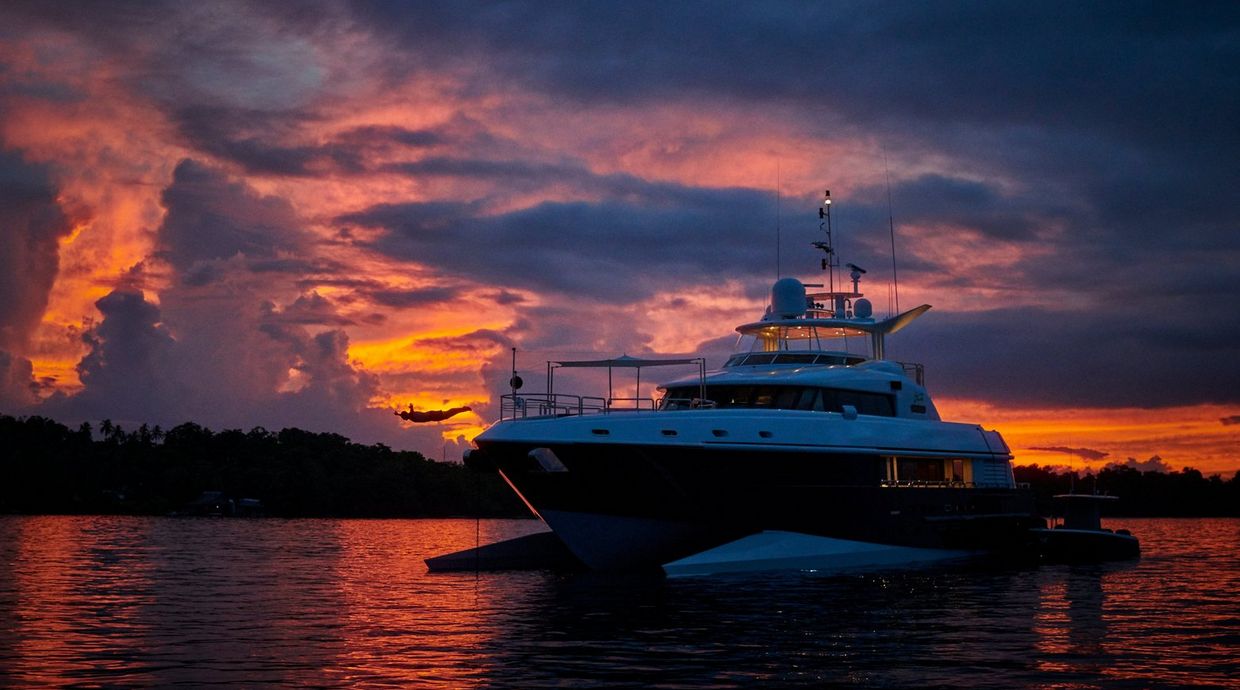 You've unpacked, and you're wearing your favourite OB – where do you head to first?
Easy! Out onto the top deck of the yachtand down the slide into the warm tropical water.
It's lunchtime, what's on the menu?
The most incredible food served by world-class chefson the yacht. The spread includes an array of locally caught fish, giant grilled fresh tuna and delicious salads.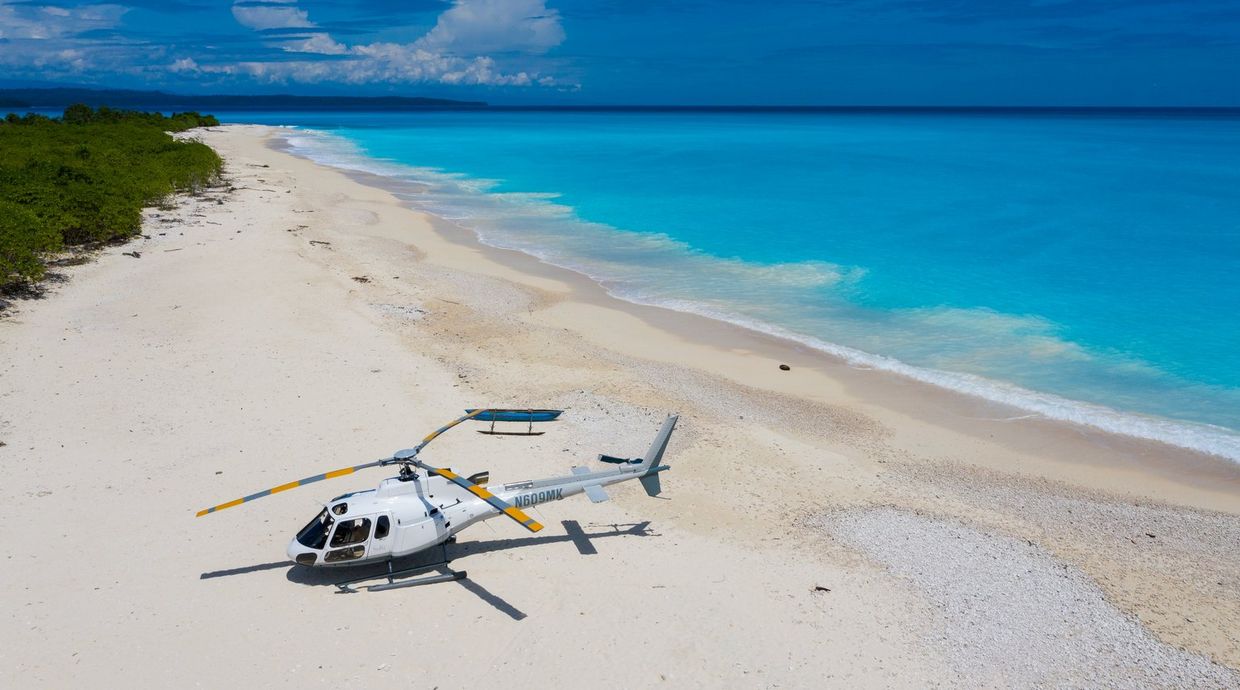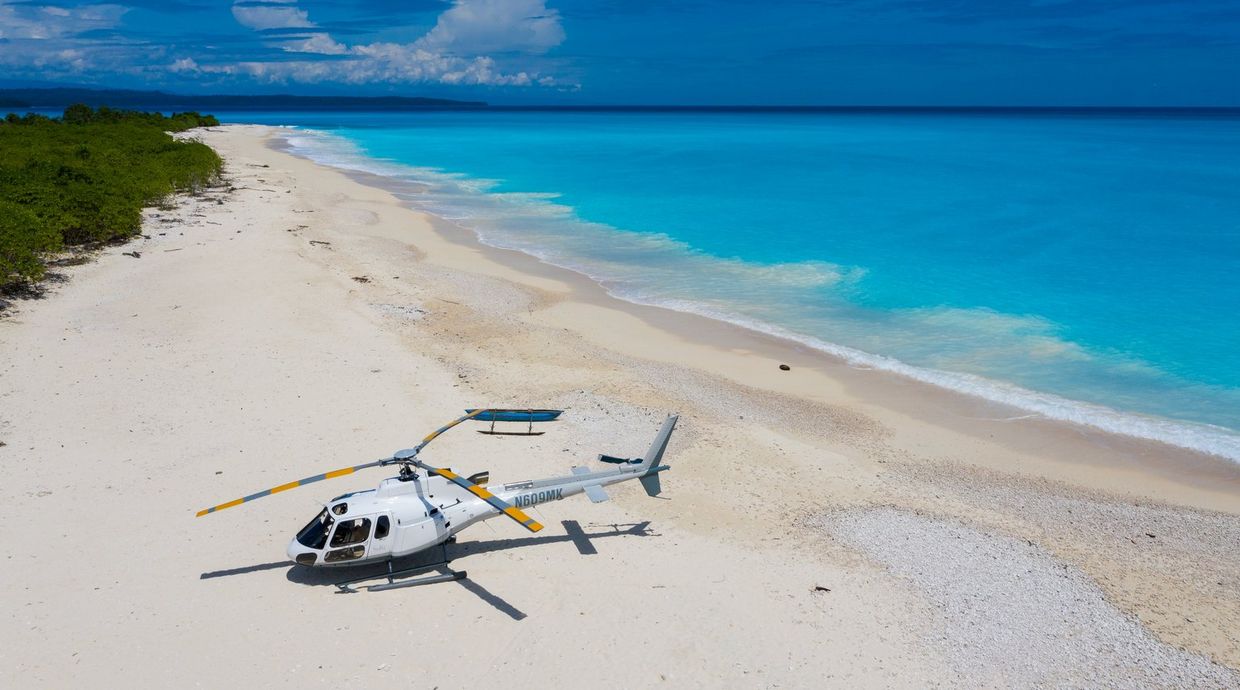 Where do you go to get off the beaten track?
I recommend taking a helicopter flight to the north of New Britain, the largest island in Papua New Guinea. The towering mountains unveil spectacular sinkholes with the most amazing waterfalls. We found ourselves swimming in the freshwater rivers and dancing rapids that weave their way down the valley. A tender ride up an inland river took us deep into the jungle, with mist rolling in around us, it was more like a scene from a Hollywood movie. After leaving the boats, we trekked through the jungle to find the Blue Hole, so named because the water is the richest blue you can ever imagine.
The sun is beginning to set, what are your plans for the evening?
To indulge in some delicious cocktails and canapés in the Glass House at the top of the yacht, followed by an elegant evening banquetjust for us on the shore of a desert island.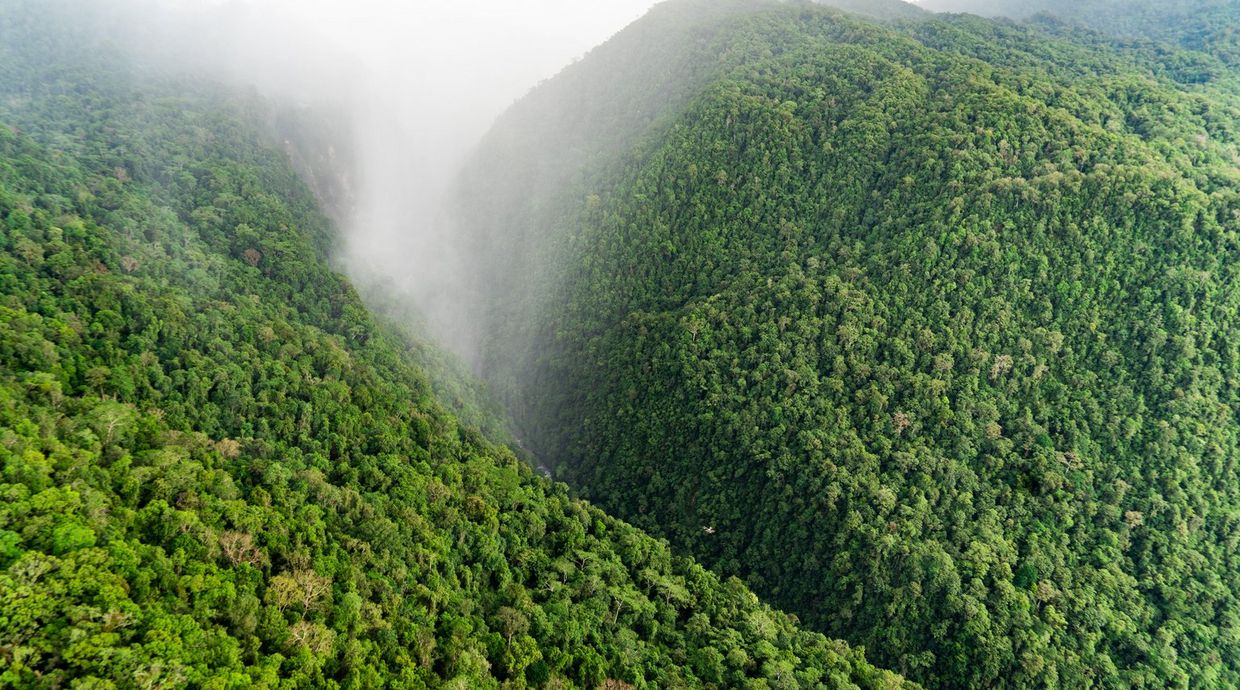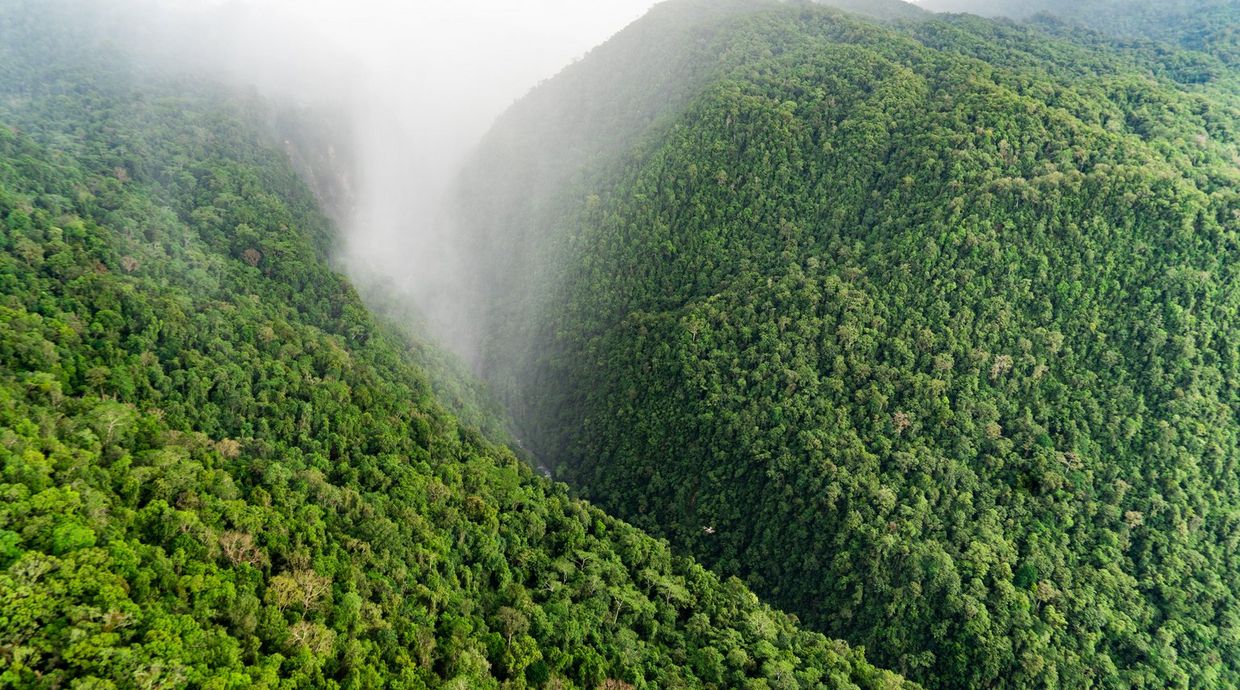 What's the last thing you do before going home?
We head out with the Seabobs(high-end underwater scooters) for a final swim and snorkel in the amazing coral reefs, and then we pick fresh coconutsfrom the shore. Last time, on our way back to the yacht, we passed a pod of spinner dolphin. Our final journey is a helicopter flight over extinct volcanoesand jungle before arriving at the airport to board our flight home.
Find out how you can embark on a similar trip of a lifetime by checking out Jimmy's experiential travel agency, PELORUS.
Reviews
We would love to hear from you.