GOLDENEYE
The birthplace of Bond


GoldenEye; never has there been a more peaceful place. This stunning Caribbean getaway was the birthplace of the iconic James Bond novels; the setting for our recent 007 campaign, and the star of our exclusive Bulldog photographic shorts. Come on a journey as we discover why visiting GoldenEye should be at the top of everyone's wish list.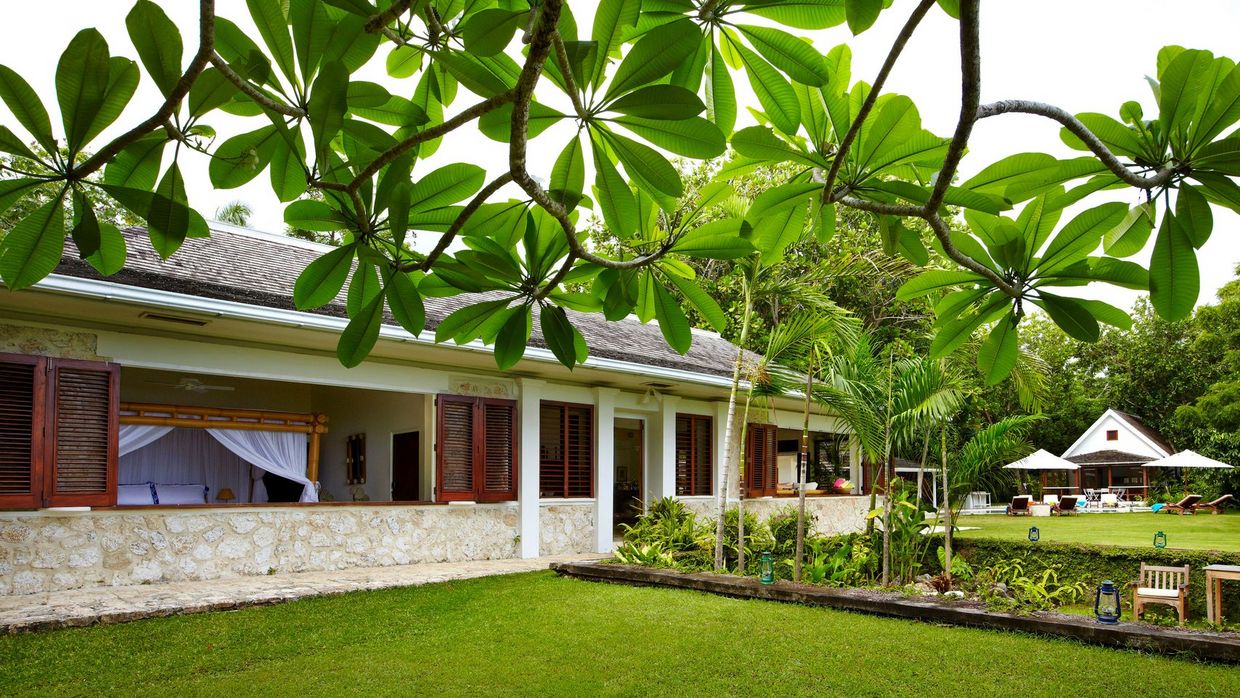 Sprawling 52 acres of Oracabessa Bay, Jamaica, GoldenEye isn't just a hotel; it's a mindset and a way of life. Tangled within the lush tropical canopy is a discreet smattering of luxury villas, cottages and beach huts. The retreat is dotted with delicious dining spots to sample the local delicacies and also offers Bond-themed experiences to satisfy the most diehard of fans.
GoldenEye began life as a pipe dream in the mind of James Bond novelist Ian Fleming (1908 – 1964). The story goes that "GoldenEye" was the codename for a Caribbean navel operation Fleming was assigned to during his days as a World War II Commander. He was so in awe of the place that he vowed to go back once the war had ended. True to his word, Fleming returned in 1946 and bought 15 acres of land in Oracabessa Bay. After sketching his dream villa, GoldenEye was born, and soon too was the inimitable spy who would go on to empower generations of readers and moviegoers. Stationed in the bedroom of his villa, with his typewriter and favourite tipple (a good old-fashioned gin-and-bitters) for company, Fleming wrote Casino Royale (1953), the first novel in the series. Twelve more books were to follow, and history was—quite literally—written.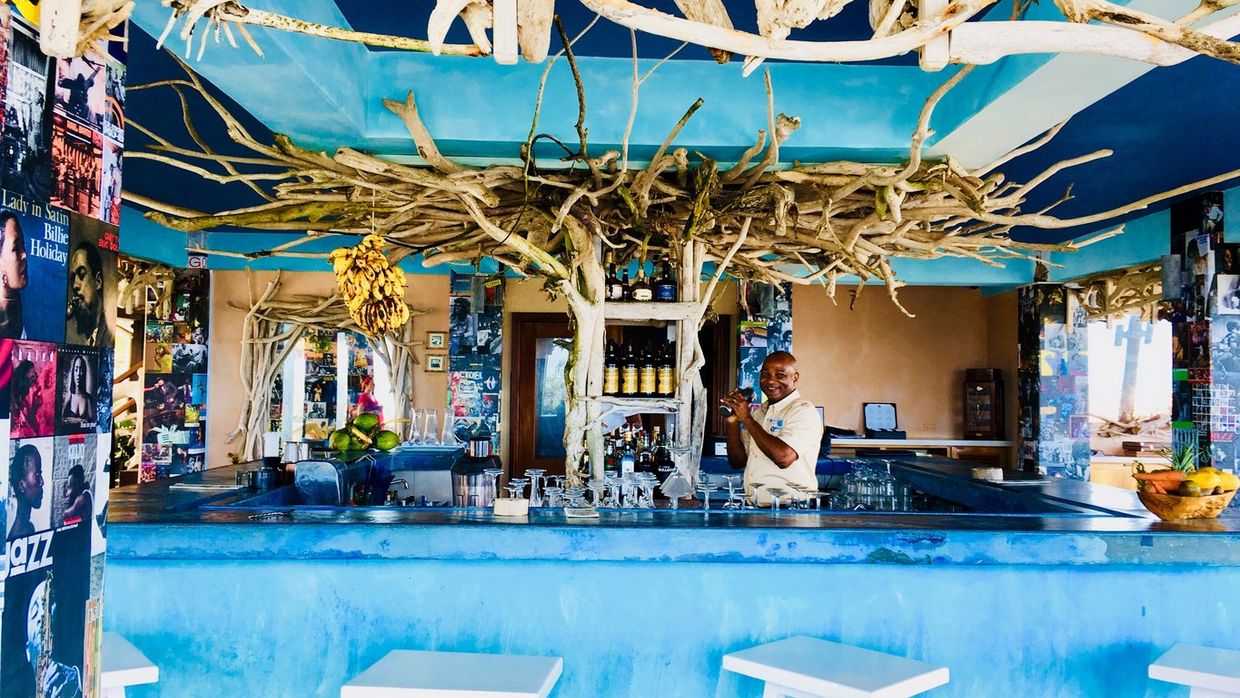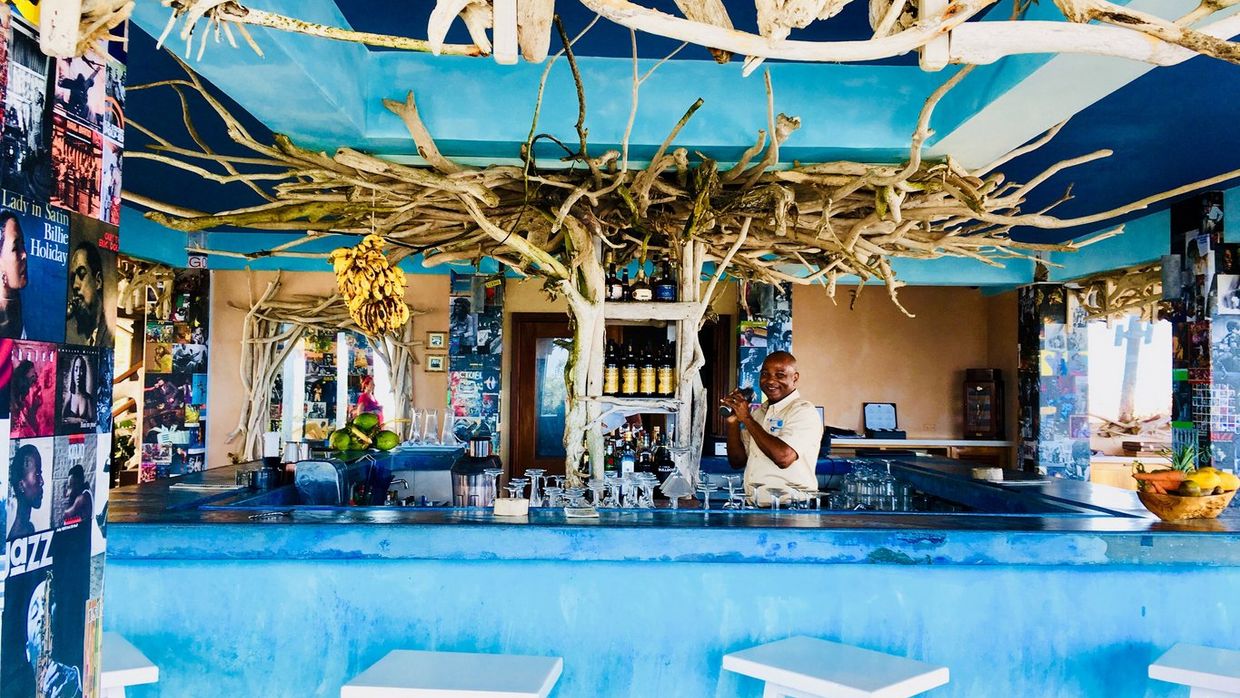 After Fleming's death, Island Records founder Chris Blackwell acquired GoldenEye in 1976. He discovered a fondness for the place after being the location scout on Dr. No (1962). The famous record label was responsible for catapulting the careers of Bob Marley and the Wailers, Jimmy Cliff, Cat Stevens, Robert Palmer and Roxy Music, to name but a few. Though he never lived there himself, GoldenEye was the perfect place to entertain, and Blackwell began transforming it into the stunning retreat it is today.
Since visiting GoldenEye for our 007 Heritage collection campaign, we've designed a pair of exclusive Bulldog swim shorts to commemorate the unforgettable experience. The photographic print shows Fleming's villa nestled in the foliage and the blue water lapping the bay below.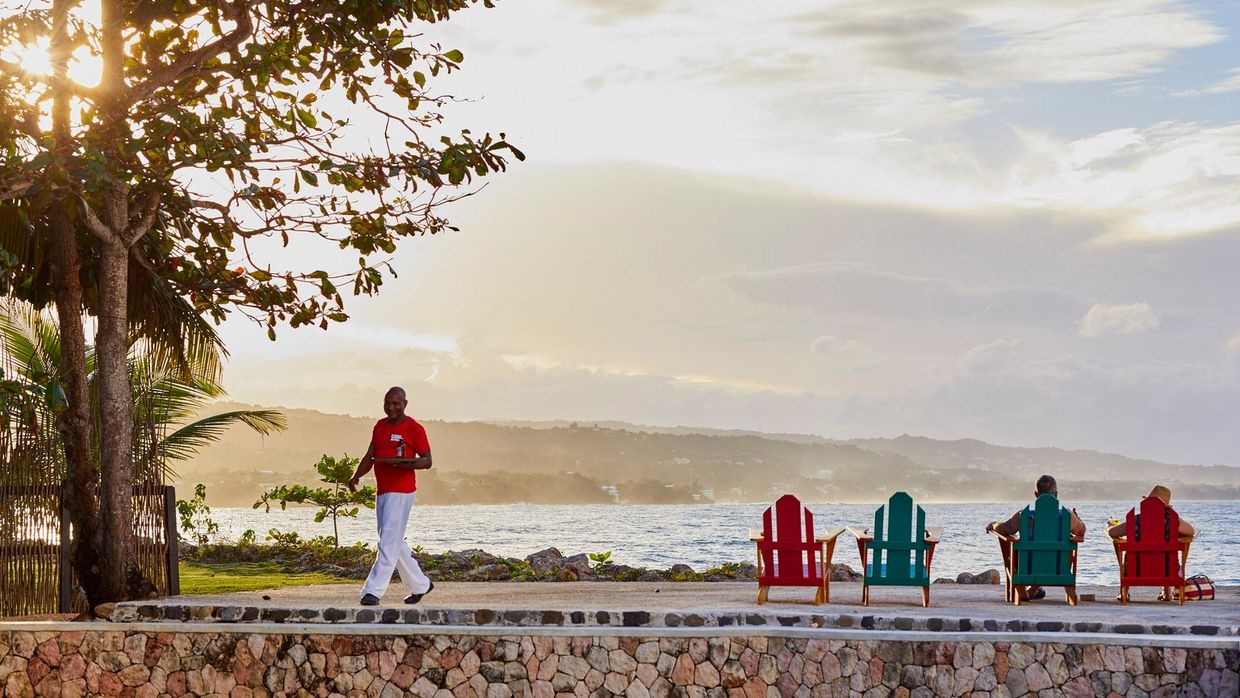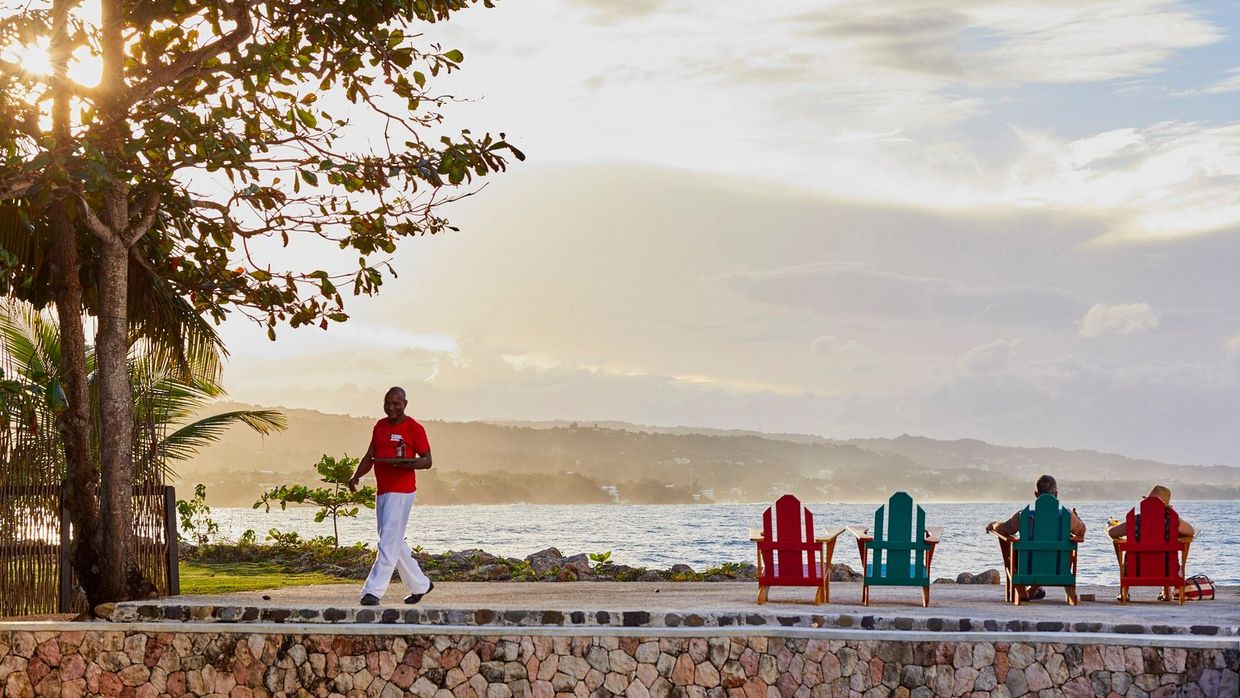 007 Swim Shorts
Reviews
We would love to hear from you.