For the sixth year running, we're proud to partner with Father & Son Day in support of The Royal Marsden Cancer Charity. Each year, we create an exclusive capsule of T-shirts with playful slogans relating to Father's Day, to help raise money for The Charity.

Father & Son Day was founded in 2014 by cancer survivors, Daniel Marks and Jack Dyson. In addition to raising funds, it also increases awareness around male cancer by celebrating the generational relationship between men and encouraging an open dialogue around men's health.


This year's initiative will help fund the psychological support team for staff, who are facing heightened stress due to the COVID-19 pandemic. As demand for this service increases, the proceeds from Father & Son Day will support this team; helping to build staff resilience so they can continue providing excellent care for the hospital's cancer patients.

We spoke with Daniel and Jack, the initiative's founders, to hear about travel adventures with their fathers, and just how this incredible cause began.
Daniel Marks
Co-founder & Chief Creative Officer at The Communications Store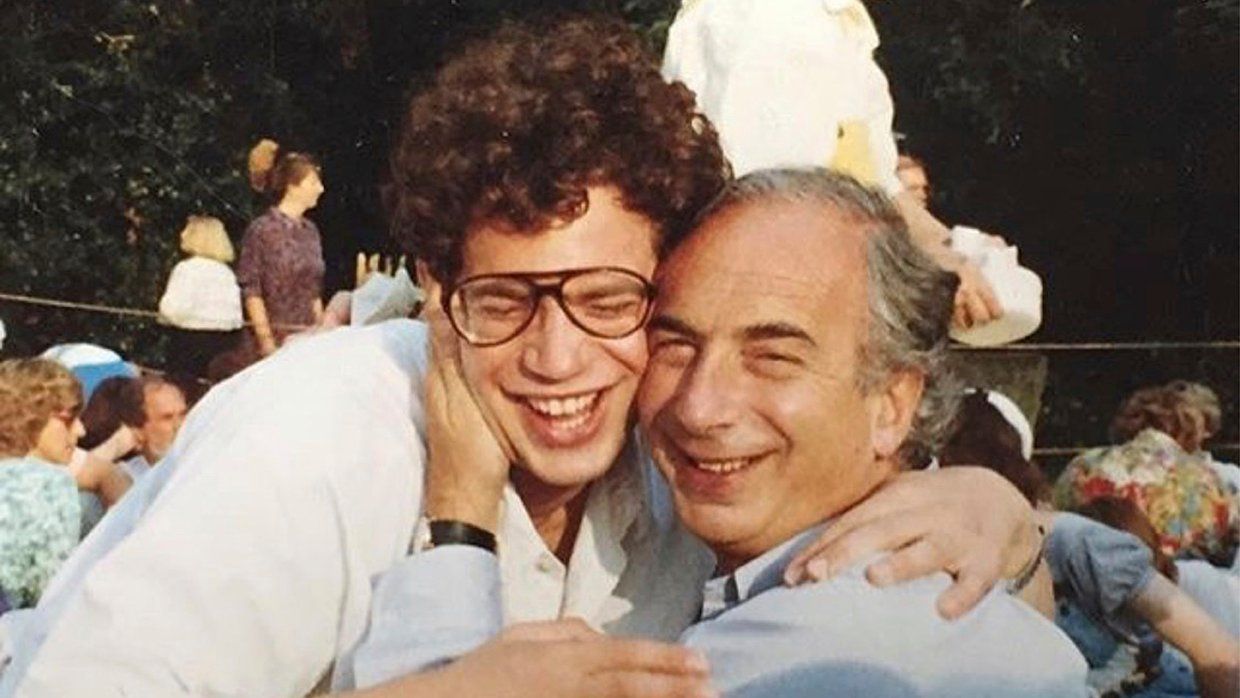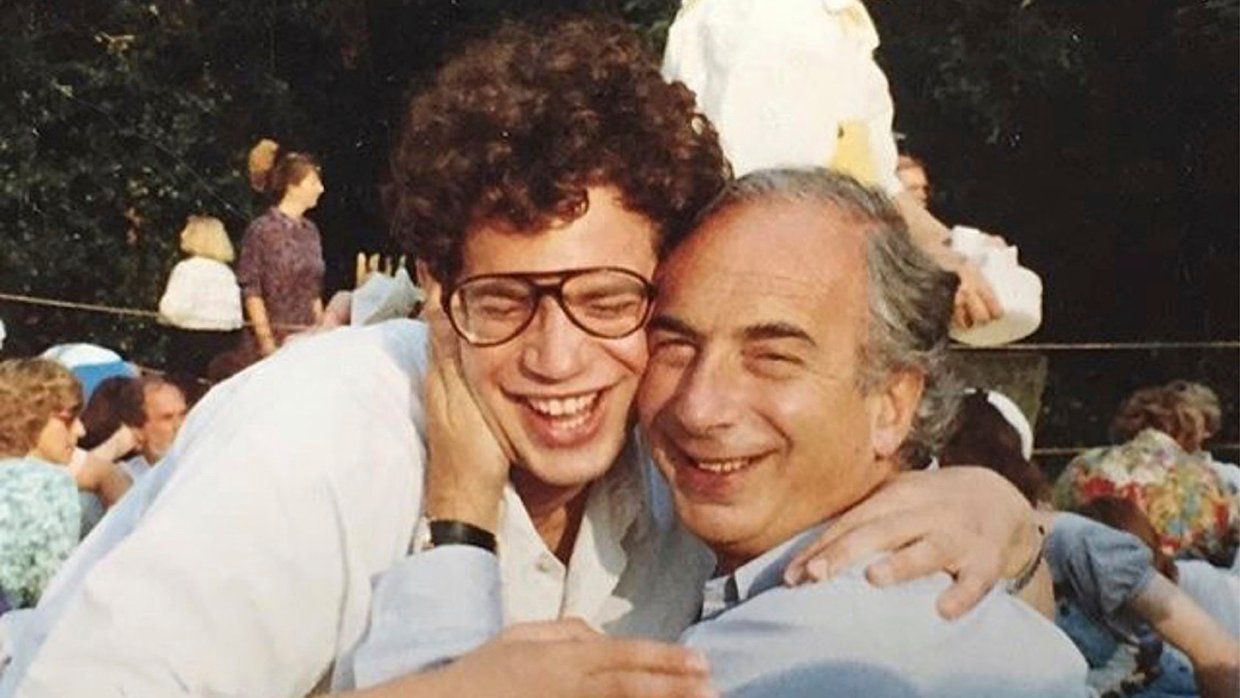 Please tell us about your experience of cancer and how it inspired the Father and Son Day initiative.
I had testicular cancer when I was 17, and then, years after I recovered, my father had prostate cancer. It was a strange reversal of our relationship; he looked to me for strength. He said if I could survive cancer, then so could he — and he did.

Father and Son Day launched six years ago. It was inspired by the journey I went on with my father and that of my co-founder, Jack Dyson, who also had testicular cancer. Sadly, Jack's father passed away from cancer — something he could have sought treatment for earlier if he had spoken about it openly. Our mission is to inspire men to talk more openly about health issues — both physical and mental — and to raise funds for The Royal Marsden Hospital, where I was successfully treated over three decades ago.

This year we are focussed on two things. Firstly, we want to inspire men to speak up about not feeling well and encourage them to see a doctor. Lockdown does not mean locked out of the NHS. Referrals to The Royal Marsden Hospital are significantly down, and I'm sure it's because men are sitting at home not prioritising their health for fear of burdening the NHS. Men must seek help if they are not feeling well. Secondly, we want to celebrate the Men of The Marsden — the doctors, nurses and support staff on the front line treating patients.
How has your father inspired you?
My father is one of the greatest sources of inspiration for many reasons. He has never been afraid to express his emotions with his children. He is hugely proud of our achievements, no matter how small, and will cry openly with happiness.

He has also had multiple chapters in his working life. Having left school at 16, he went on to become a board director at a major retailer. When he retired, he went back to school, and at the age of 85, earned an MPhil in Archaeology. I'm so proud of him, and only hope I get to live my life with as many new adventures.
Think back to a memorable travel experience with your father; what has it taught you?
As a child, my parents would take my brothers and me to Cornwall. We would go out mackerel fishing with my father. I was always in wonder as we pulled fish after fish into the boat and sailed home to barbeque them in the garden of the little house we rented. The experience of being together and being close to nature has stayed with me forever — and the love of great fresh food!

The second memory was a very special trip to St Lucia. I was given the all-clear following my chemotherapy and was in remission, so my parents took us to St Lucia to celebrate. It was the furthest we had ever been and certainly the swankiest holiday. I remember raising a glass of champagne with my father on the flight as he had paid for business class flights. My father taught me to take time to celebrate the important moments in life, that there is always light at the end of the tunnel, and that every now and again, it's OK to overindulge and spoil ourselves.
Jack Dyson
Co-founder of Father and Son Day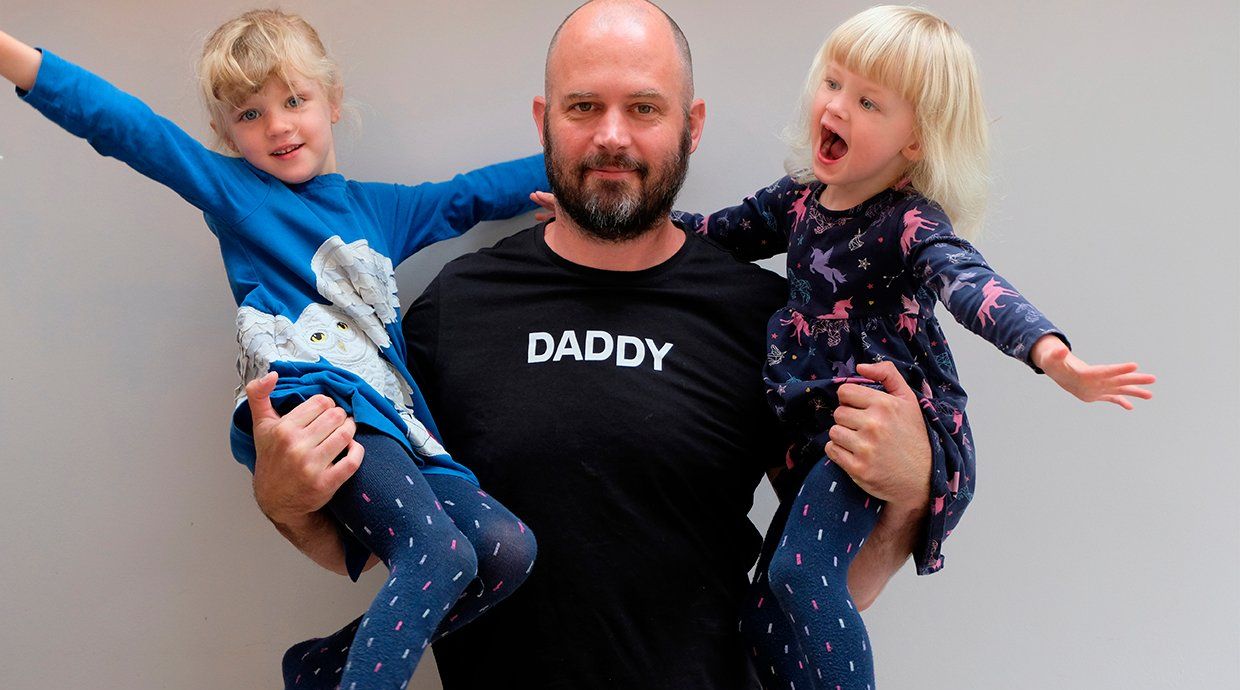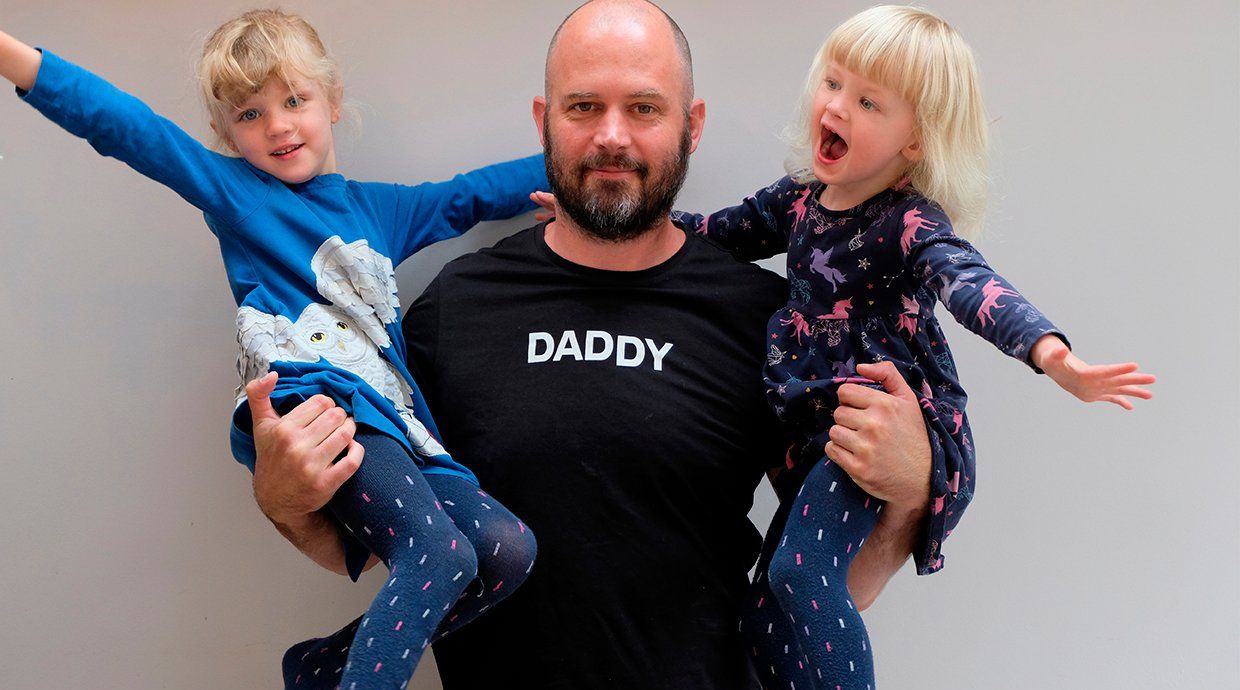 Please tell us about your father and a valuable piece of advice he has given you.
I'm incredibly lucky to have had a wonderful father. He died of cancer before he could meet my wife and children, but his adventurous spirit, inquisitive mind, and considerate way of life are there in my every day. The last thing he said to me was "It's all there in how we live our lives." He was always telling me to get on and do something rather than stare at the problem; to look up as well as forward; to aim high and enjoy the journey. The older I get, the more I see just how right he is.
Why is the Father and Son Day initiative so close to your heart?
The first reason is that I had testicular cancer in my late 20s. The treatment was straightforward because I went to the doctor as soon as I felt something wrong. My dad, however, might have had a different outcome if he'd done the same. Any opportunity we have to encourage people to deal with health worries head-on and seek prompt treatment should be grasped with both hands!

The second reason is that Father and Son Day is about inspiring men. There's a real need for men to guide and mentor and help and support each other. To see that the lack of a positive role model can harm people in so many ways. And to do that, we celebrate those who inspire us and those around them. Fathers, sons, lovers, bosses, peers, friends, it goes beyond immediate family. It's all about brotherhood.
Please share a travel experience with your father. What have you learnt from it?
When I was 11 or 12, Dad was writing a story about undersea archaeologists in the islands off Sicily. He took me with him, and we had the most amazing adventure! We stayed in a shack on Panarea, where there were no cars and only a few hundred inhabitants. We spent most of our time on the Aeolian sea in a Zodiac boat, and snorkelling while the archaeologists explored an Etruscan wreck, deep down on the lip of a volcano.

At the end of the trip, we hopped on a ferry to Stromboli, an island surrounded by black sand. There was a volcano that would belch out lava from one side, hurling the molten rock into the water below with a great hiss of steam. After sunset we hiked up the safe side, lit by the stars and a couple of bike lights we'd brought along to use as torches. The occasional boom of Mount Stromboli measured our progress, getting louder as we got closer. Right near the top, I got scared. Really scared! We were on the tourist trail, so it was relatively safe. I think I just got overwhelmed. Rather than push it, Dad stopped right there, only a few hundred metres from the end of the trail. We waited until dawn and scrambled back down to the beach, skinny-dipping in the warm water.

This experience taught me that adventure is where you find it, and it's not always easy. That if you feel fear, it's OK to acknowledge it; and it's better to come close than not to try at all. And most of all, that all of those things are best shared.
Help the cause by purchasing a slogan T-shirt in one of three uplifting messages:"Best Man", "Inspiring Man" and "Daddy". It's the ultimate tribute to the best man in your life.
Reviews
We would love to hear from you.