West Indian dreamers and romancers
From the outset, my life's experiences have informed who Orlebar Brown is. We exist in the world and believe we should all be able and want to participate; to be better.

Since its inception, Orlebar Brown's central purpose has been to "encourage, excite and enable everyone to Holiday Better". Better is fundamental to our approach in everything we do. Over the last several months, with paramount issues affecting global communities, our team has turned a mirror on ourselves in effort to do better internally and externally.

As a brand fortunate and privileged enough to have the social platform and audience that we do, we understand the many ways we can improve by affecting positive influence and meaningful change. We understand that it is not a choice, but a responsibility to our global community to do so, and to do so with compassion. This has empowered our team to listen, to learn, and to reflect.

In the coming months, our community can expect a clear, purposeful mission statement and objectives, underpinned by our brand values, with the intent of introducing a Brand Commitment and Pledge by early 2021. Our pledge will hold Orlebar Brown accountable for implementing and adhering to social and sustainability goals that will promote how we can be better and commit to always doing the right thing.

And as we celebrate Black History Month in the UK, we're pleased to share an article commissioned for Orlebar Brown by the incredible author, Colin Grant, titled "West Indian Romancers and Dreamers". I hope you all enjoy reading it as much as we have.

Adam Brown,
Founder of Orlebar Brown

West Indian immigrants arrive at Victoria Station, London, after their journey from Southampton Docks.
© Haywood Magee / Stringer / Getty

Historian Colin Grant charts the course of the dreamers who sailed to the UK from the Caribbean after the Second World War.
"Bageye? Him is a man who like tek too many chance," said my mother, Ethlyn about her husband. It was a fair description. But then those words could have equally applied to Ethlyn and all of her Caribbean friends and relations who came to the UK in the 1950s and 60s - now characterized as part of the Windrush Generation. None of them had an aversion to uncertainty. They'd lived with risk all of their lives - with the peril of typhoons, hurricanes, failed crops and unemployment. They'd set off more or less on the roll of a dice and travelled, from British Guiana, Jamaica, Trinidad, Barbados, and myriad other islands, to an unshaped and insecure future 4,000 miles away.
The Barbados-born writer George Lamming recalls how port officials in Plymouth, meeting Caribbean migrants off the ships in the 1950s, were astonished by their lack of preparation. "The officials asked what would happen after they reached Paddington, but no one answered with conviction." The authorities, said Lamming, were "bewildered by this exhibition of adventure, ignorance, or plain suicide."
It helped that the adventurers were young. The average age of the passengers on the HMT Empire Windrush was twenty-four; many who came later by air or on other ships were teenagers. All were romancers and dreamers coming to the heart of Empire with the ambition of bettering not just themselves but the anxious folk back home. Overnight it seemed they established a remittance culture, sending money and hope back to their islands, to their parents, aunts, uncles, cousins and grandparents.
They also brought that sense of optimism and possibility with them to a country still reeling from the aftermath of World War Two, to a nation which was seeing its own exodus. In 1947, Winston Churchill made a direct appeal to the more than half a million "lively and active citizens in the prime of life" who'd applied to emigrate to Commonwealth countries most Brits perceived as being predominantly white, including South Africa and Australia, not to desert Britain. Churchill's desperate plea, "We cannot spare you," was not heeded. But, in a sense, it was one out/one in. Those outwards-bound Britons would, over the course of the next decade, be replaced by inward-bound ones.

In some regards, it was a homecoming for the West Indians. Britain and Britishness were prized in its Caribbean colonies. The Windrush Generation was schooled in British history and culture. My mother recalled that at the start of films shown at the Rialto theatre in Kingston Jamaica, the whole audience would stand to sing the British national anthem. And I was always astounded when growing up in 1960s Luton to hear Ethlyn recite Kipling's epic poem, 'Gunga Din', word perfectly as she cleaned the house on Saturday mornings. Many of her peers spoke of the thrill of being able to write back to the Caribbean telling relatives that they'd actually walked to Oxford Circus or Trafalgar Square. Such places, only known to them from school textbooks, were now magically made manifest. West Indians, then, brought with them a renewed sense of wonder of the primacy of Britain as an elect nation.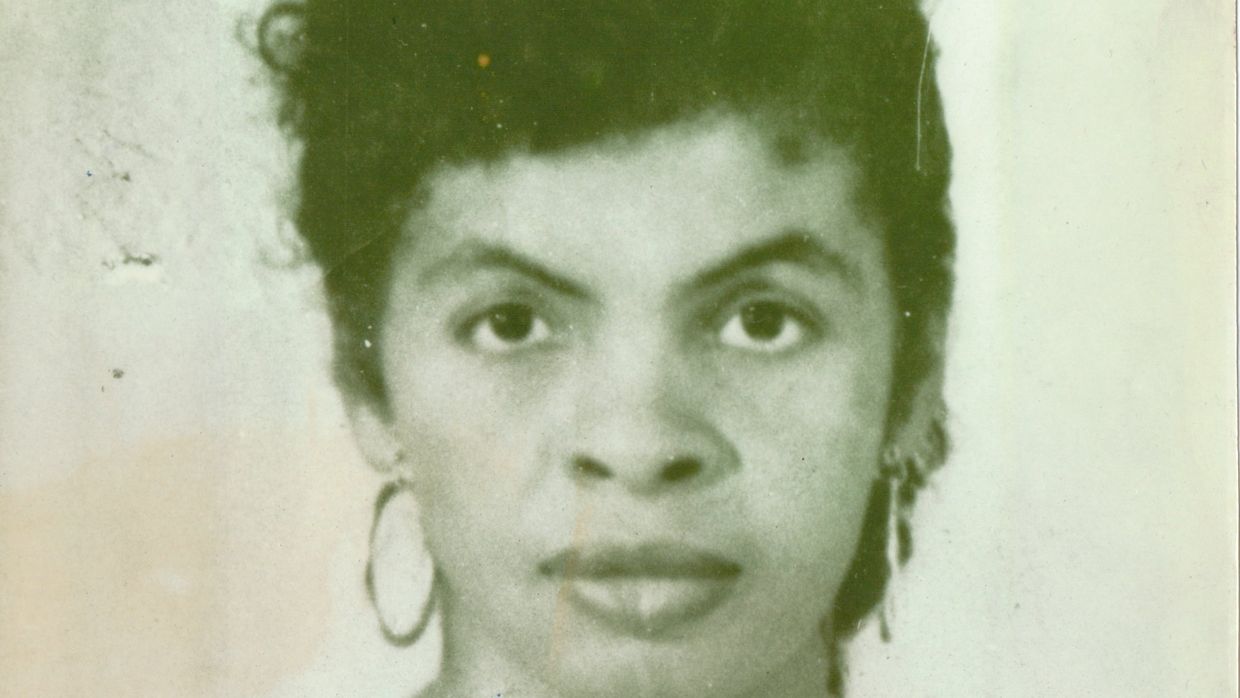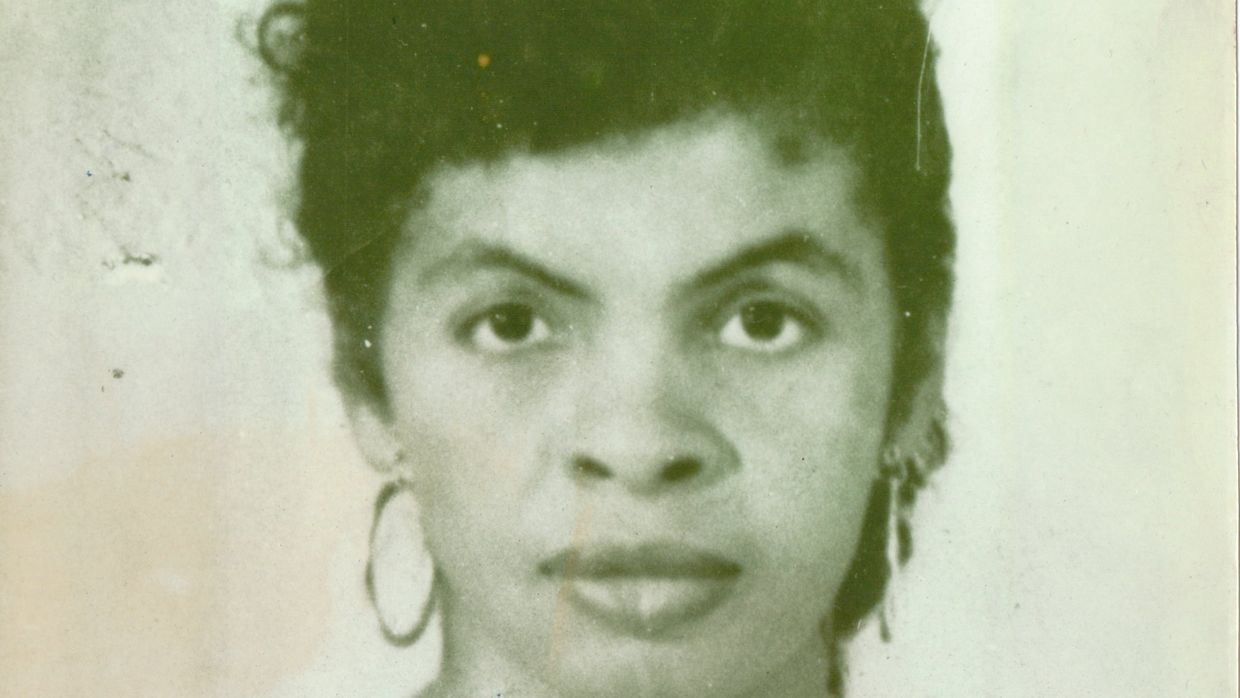 Ethlyn Grant, the author's mother

Joyce Estelle Trotman, who arrived from British Guiana in the 1950s, saw the journey as an internal migration. Her British passport bore the stamp 'Right of Abode'; there was never any question of her right to be here. It was akin to a Mancunian setting out for London, albeit the journey took up to three weeks rather than three hours.

The British were known to be phlegmatic but West Indians, too, took reversals on the chin, reaffirming that imagined British notion of 'carrying-on regardless'. When at job appointments they were dismissed before even opening their mouths, they turned up their collars on their coats and walked on. Eric Johnson recalled the numerous occasions when he turned up "just too late" for a position that had now miraculously been filled. "The Englishman is the nicest man in the world," said Johnson, "when he's telling you 'no'."

Rejections were plentiful, especially when it came to the search for accommodation in the 1950s and 60s. This, afterall, was the era when British landlords put signs in windows warning "No Blacks, No Irish, No Dogs". But inadvertently, the bigoted landlords did West Indians a favour. They galvanized them into buying their own homes, sometimes sharing the ownership with a group of friends or relations, and in so doing escaped the rat-infested hovels they were otherwise forced to rent. There was of course one major impediment to purchasing homes: banks' refusal to offer black people mortgages.

'Pardner' was how they answered. The West Indians formed their own unofficial banking system, known as pardner. It was an innovation brought on by adversity, one of the hallmarks of the presence of West indians here. 'Pardner' worked by West Indians joining groups of savers, each of whom took it in turn to withdraw an entire week's collective contribution, allowing that individual to put down a deposit and sometimes buy a house outright. West Indians, I believe, introduced working class Britons to the previously unimagined and revolutionary possibility of home ownership.

Throughout my childhood my parents seemed to live irritably in a liminal state of un-belonging, lacking the means either to be able to leave England or return to Jamaica. I often wondered how they came to terms with that vexing condition; how they might break the spell that had led to a paralyzing inertia. And then one day we woke up to discover Ethlyn and Bageye with buckets of glue and rolls of wallpaper. They were changing the wallpaper! In that instance we kids knew that we were here to stay.

This was true, no matter the anti-immigrant outbursts that surfaced from time to time, most notably in 1968 with the naked nativist sentiments espoused by the Conservative politician, Enoch Powell's 'Rivers of Blood' speech, predicting bloodshed between Blacks and Whites. It never really came to pass but there were flashes of it a decade earlier in the Notting Hill riots. Thuggish Teddy boys tooled up with iron bars, butchers' knives and weighted leather belts descended on Notting Hill on the August bank holiday in 1958 bent on beating any black person in sight.

But that bloody exchange had one unexpected consequence: Carnival. West Indians decided to "turn the argument", to find something to take the bitter taste of the riots out of their mouths. Within a few years they'd kickstarted a new tradition in Notting Hill and Chapeltown, Leeds which would see those areas transformed, if only for one weekend, from grey forbidding landscapes to a ribald technicolour delight. West Indians brought mass street theatre to Britain and showed the locals how to dance. When the music, Soca, Calypso and later Reggae, came on it was infectious; people had no answer other than to sway their hips, jump and jive.

Perhaps one of the greatest legacies of the Windrush Generation has been their impact on the changing culture of Britain. The great Jamaican folk singer Louise Bennet's poem 'Colonizing Inglan in Reverse' alludes to that possibility. The title was a reference to the overwhelming excitement of migration to the Motherland which saw several hundred thousand West Indians head to Britain from 1948-62. So many were leaving their islands that a joke soon went round that the last one out should turn off all the lights. Bennett's poem imagined that the British didn't know what to expect: "Wat a devilment a Englan!/Dem face war an brave de worse/But me wondering how dem gwine stan/Colonizin in reverse."

But, I'd argue that it wasn't colonisation. Actually, through their innovations and energy, West Indians decolonised England. In music, for instance, though initially Ska was unwelcome in the nation's dancehalls, labels like Trojan Records acted as a kind of Trojan horse to breach Britain's starched cultural fortress. It blasted impenetrable radio playlists, and released cool vibes and the beats of myriad Caribbean musicians, first into the blues parties held in West Indian front rooms, and then into the ether.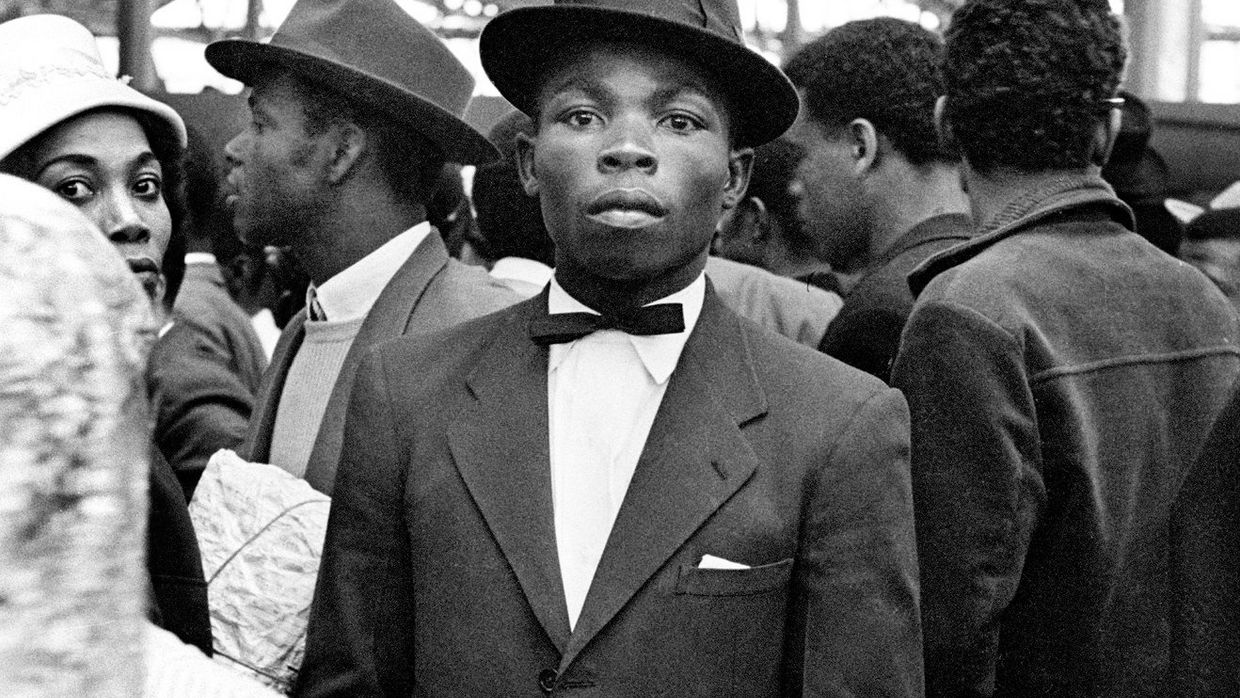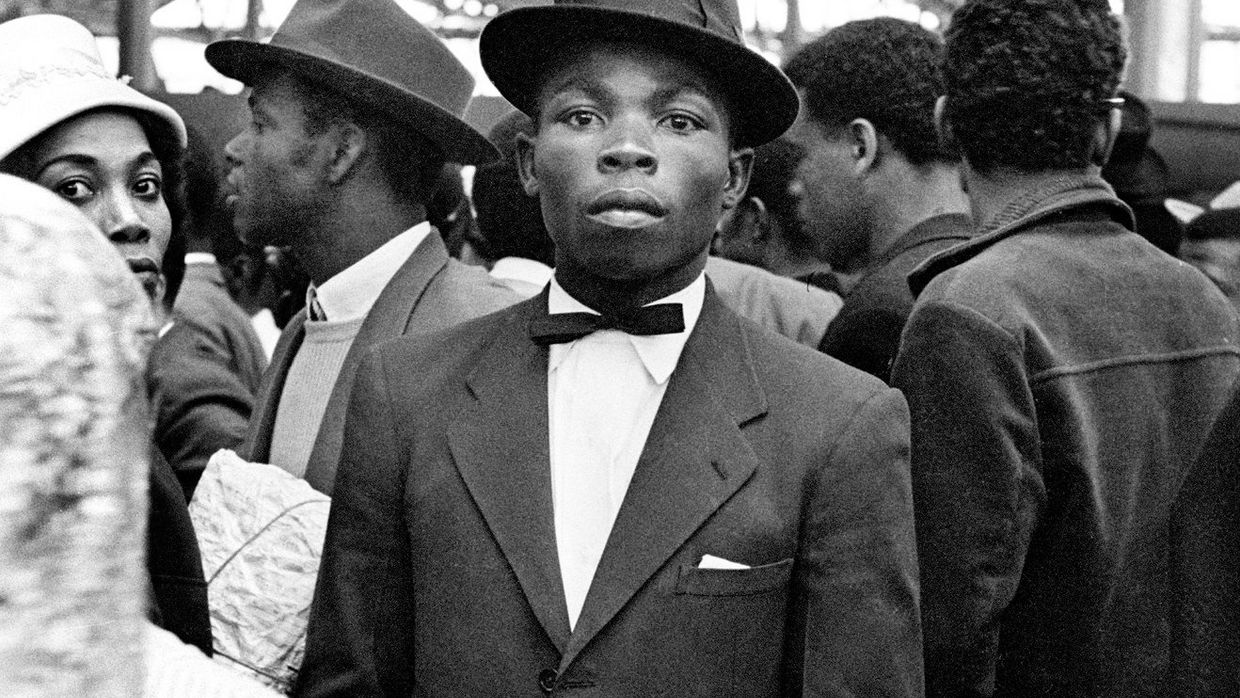 © Howard Grey
Long before Tony Blair and New Labour's propagandist 'Cool Britannia', the Windrush Generation birthed a new kind of cool in Britain. It was a code rarely seen on that scale before in the country, a joie de vivre, an exuberance, an ability to find pleasure in small things, and to make some noise about it, into the bargain.

Arguably, this West Indian emphasis on style also fundamentally changed cricket, not just in their exuberant batting and bowling but in their appreciation of spectacle. Though the expectation of the opposing crowds may have differed, West Indian spectators at Oval, Headingley and Lords announced, if it hadn't been clear before, that there were numerous aspects of life in Britain that spoke of a shared culture with West Indians. And these early adventurers were also sowing the seeds for a reckoning with Britain's imperial past.

What the Windrush scandal revealed was that, in some quarters, the past had been willfully forgotten. The Jamaican scholar, Professor Carolyn Cooper asserts that the British empire ensured that citizens in Britain and its former colonies were (and are) inextricably linked. And the presence of the Windrush Generation, their children and grandchildren has been a startling reminder, as Ambalavaner Sivanandan's famous quip goes, that "We are here because you were there."