Bulldog
007 Dr No Mid-Length Swim Shorts
https://www.orlebarbrown.com/men/swim-shorts/bulldog/white/272632.html
How to choose
From classic to colourful, short to long and sporty to luxe, we have the perfect pair of swim shorts for your next adventure.
Find out more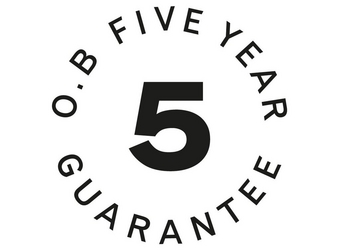 We are so confident in the quality of our OB Swim Shorts that we will guarantee them for five years.
Find out more
About the product
007 EXCLUSIVE EDITION The print featured on these swim shorts is an adaptation of the first poster to be released to the public as a teaser before the release of Dr. No in 1962, featuring Joseph Caroff's logo of a pistol overlaying Bond's codename 007. Artwork: 1962, Artist – Joseph Caroff

The tailored swim short is where it all began for Orlebar Brown; designed to give you effortless style wherever you are. Based on the pattern of a man's traditional tailored trouser with signature side-fasteners to adjust and crafted from fabric that dries quickly, the OB Classic Bulldog offers the perfect blend of form and function. Not just a swim short—it's a short you can swim in.
Inside leg length: 15cm / 6"
Shaped waistband, rear darts and adjustable side fasteners for a superior shape and fit
Tested to 50mg/l of chlorine
Net lining for extra comfort and security
Machine washable
100% polyester
Sourced and manufactured in Europe
007 James Bond and related James Bond Indicia © 1962-2020 Danjaq, LLC and Metro-Goldwyn-Mayer Studios Inc. 007 James Bond and related James Bond Trademarks are trademarks of Danjaq, LLC. All Rights Reserved. www.007Store.com
Do you own this product?
Let us know what you think.