5 Wellness Retreats That Will Change Your Life
From truffle hunting in Tuscany to meditation classes in Bhutan – the best in transformational travel
Punakha Lodge, which makes up part of the Amankora Bhutan

Taking care of ourselves has never been more essential. We live in a time of enormous stress – and sometimes the only means to decompress is to escape it for a while. Despite the ever-changing restrictions on travel, one of the best ways to do that is still a retreat. There are numerous establishments around the world offering a balm for harried minds and bodies – whether that's places to seek refuge in now, or locations to plan a reset when all this is over. Here are the five very best.
Amankora
The best for: a spiritual reset.
The Amankora offers just about the best way to experience Bhutan, the last Buddhist kingdom of the Himalayas. Not simply because it is part of the Aman group, known for having two members of staff to every guest, nor the fact that its guests are housed in pared-back luxury lodges designed by Kerry Hill and fed the very best of Bhutanese food – but because you gain access to pretty much every spiritual site in the country. Stay for a week and you are provided with a car and driver to move between the five lodges that make up the hotel and visit the surrounding monasteries, temples and dzongs. The hotel offers life-changing immersions which change with the seasons. From herb stone baths in Paro to astrology readings in Thimphu and meditation classes in Punakha, the Aman is a place to recharge body and soul.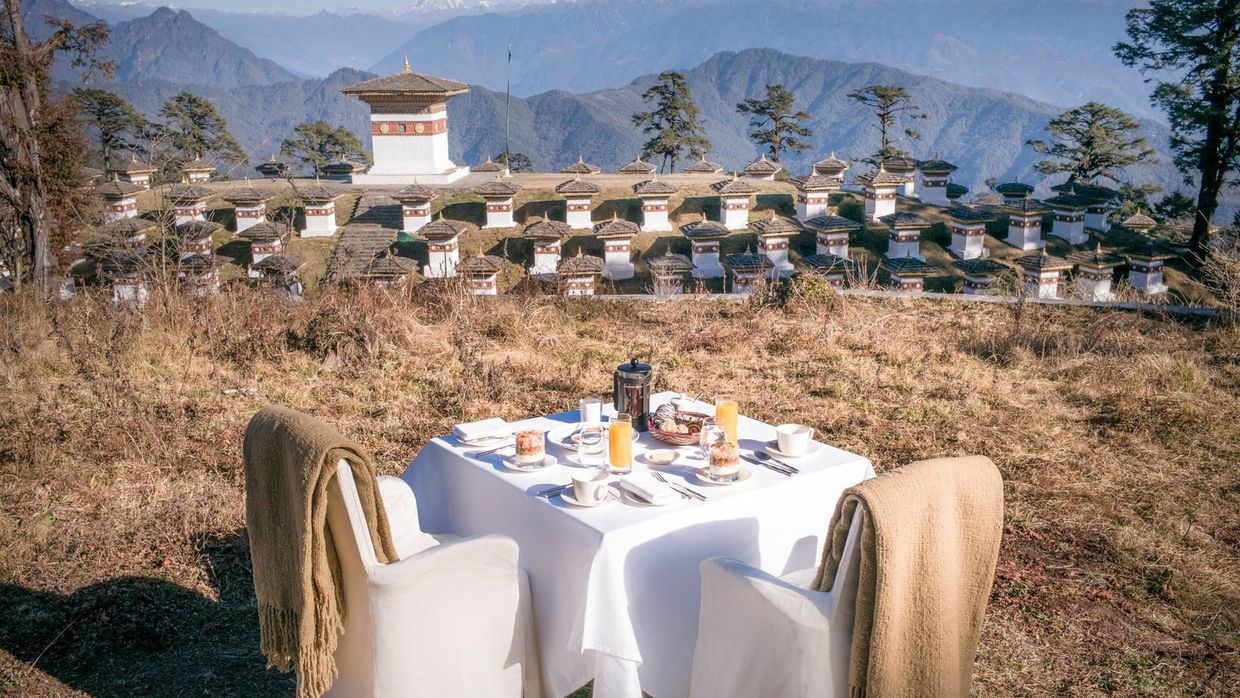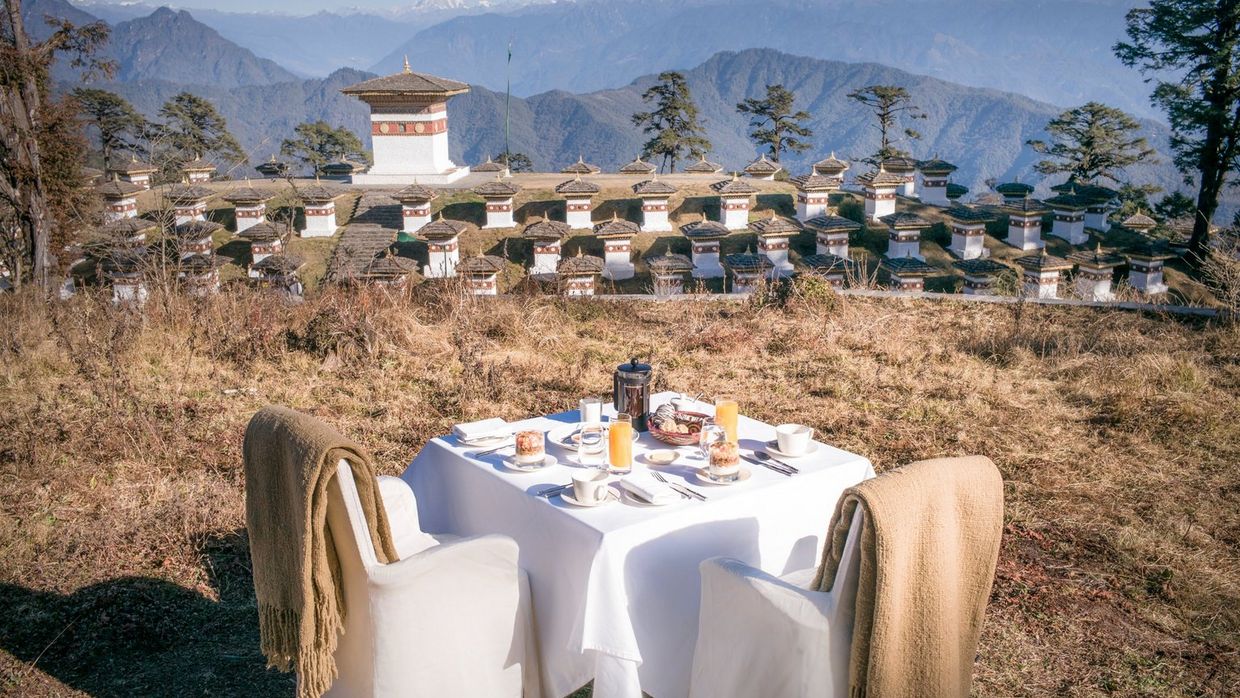 Breakfast time at the Amankora
Villa Lena
The best for: reconnecting with nature
Villa Lena is a beautiful terracotta-hued confection about an hour from Pisa in the Tuscan countryside. It is half artist-colony and half agriturismo – the two managing to do the seemingly impossible by successfully coalescing to make a beguiling retreat. Start the day with a yoga class in the purpose-built sun studio, go truffle hunting in the 500-hectare forests, then return for a tour of the artist studios in the afternoon. Or, you know, just sit and enjoy the views of the countryside. You can involve yourself in as much or as little as you want – you just sign up to whatever takes your fancy that morning. "Play with your mind, work on your body" is the motto here – and there are few better places to do both those things.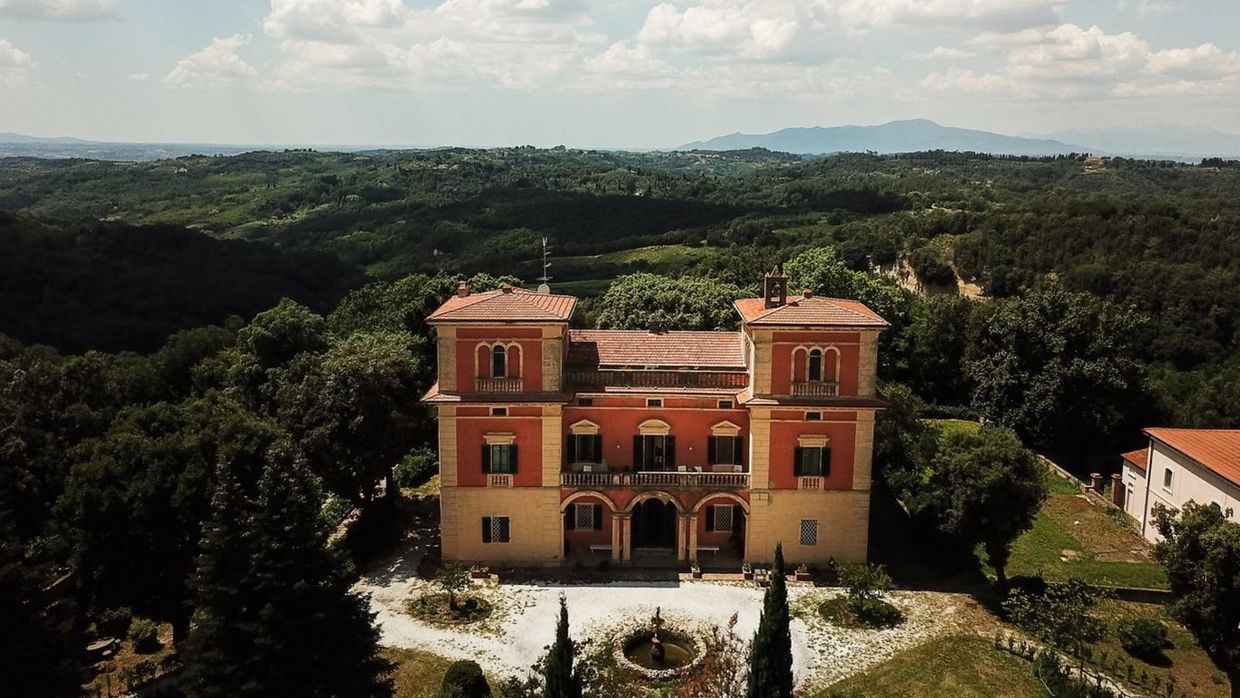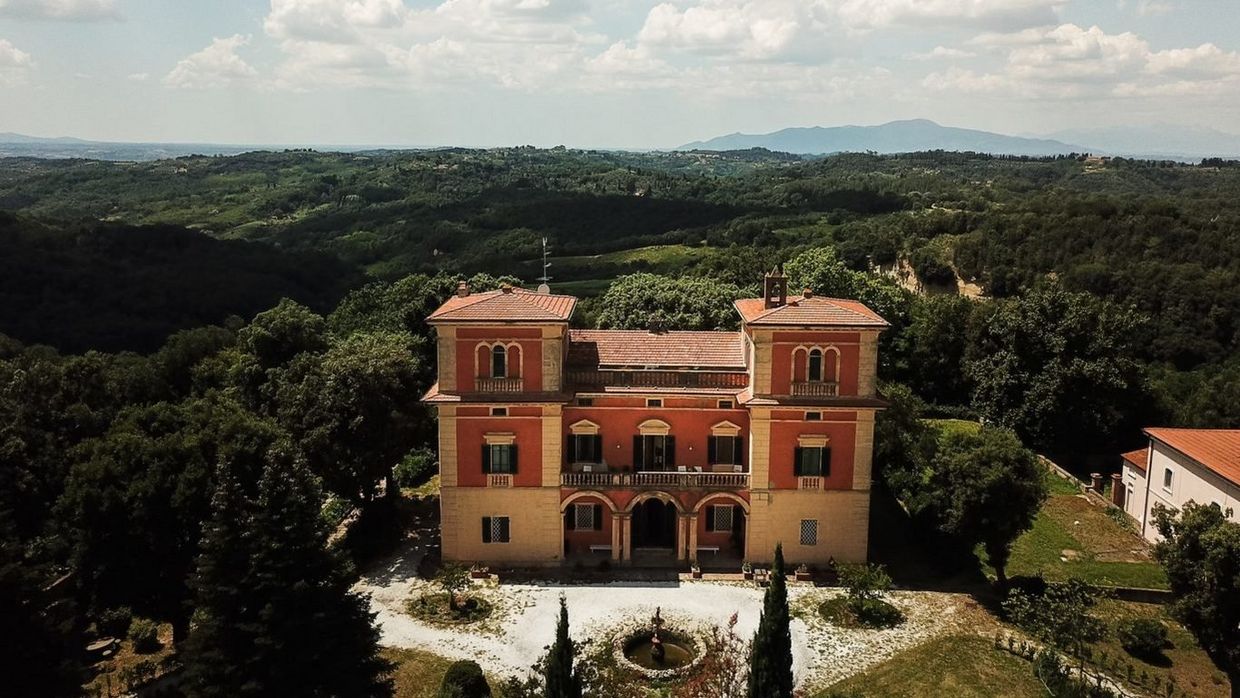 The vast 500-hectare Villa Lena estate offers a daily changing
programme of activities © David Kaliga
Cocoon
The best for: yoga
Head an hour and a half south from Lisbon on the snaking Atlantic coast and you reach the charming fishing village of Zambujeira do Mar and, just beyond it, the Cocoon yoga retreat. Housed on a 275-acre coastal farm it offers completely immersive programmes aimed at helping you forget the strains of everyday life. The centre specialises in asana yoga and mindfulness practices – offering two classes a day – but beyond that they also encourage engagement and relaxation in nature, which here means long walks around the saltwater lakes and bike rides down the un-spoilt coastlines. If yoga is your thing, there are few better places than Cocoon to practice it.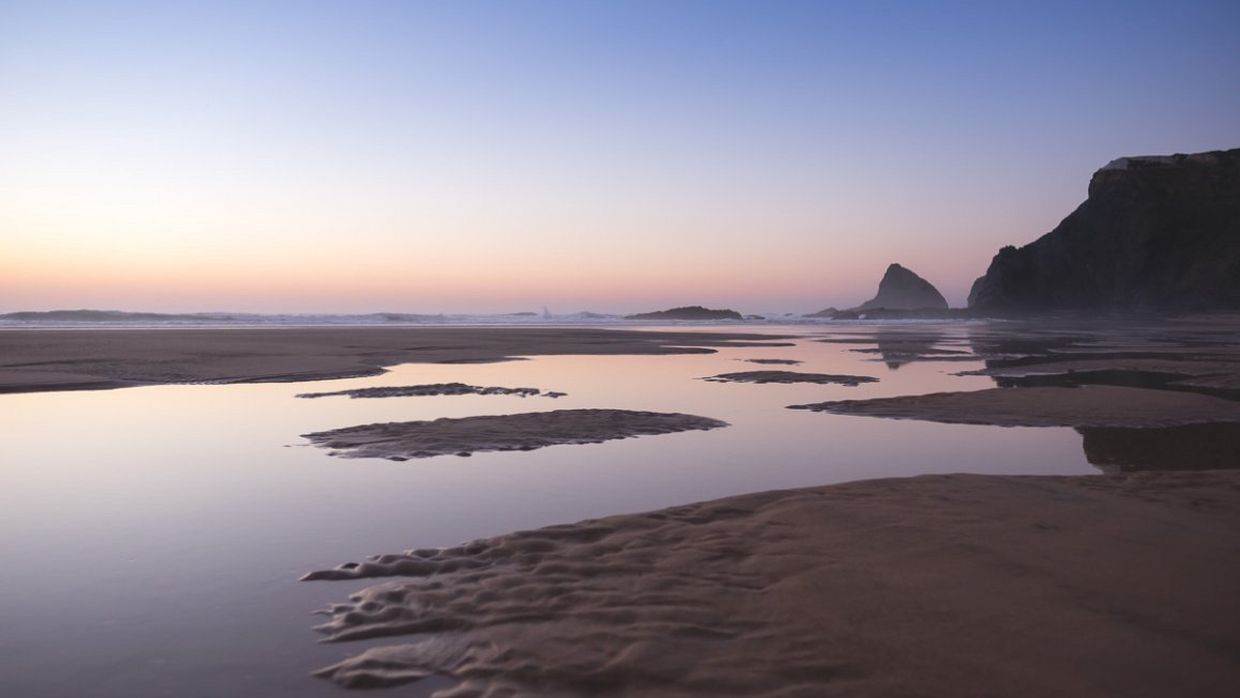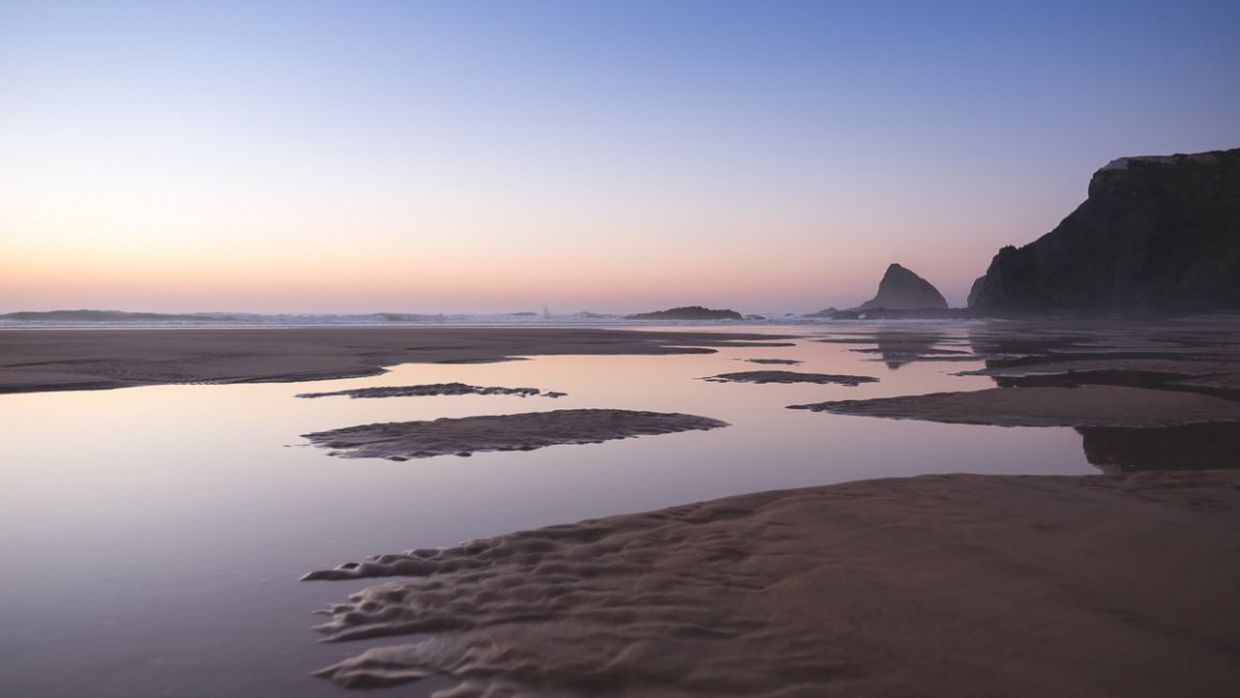 Cocoon, Portugal
Shou Sugi Ban House
The best for: personalised programming
The principles of wabi-sabi – acceptance of imperfection and transience – might be the guiding philosophy of the wellness programme at Shou Sugi Ban but the ambience and aesthetic at this Montauk retreat is about as close to perfection as you are likely to get. In everything from its Kobe oak bathtubs to its plant protein-rich food menu created by the co-founder of NOMA, it is incredibly stylish. Their wellness programmes – ranging from Japanese hydrotherapy to sound healing to beach hiking – is tailored to a guest's individual needs. If you live on the East Coast of America and want some harmony between body and mind, there are few better places to find it.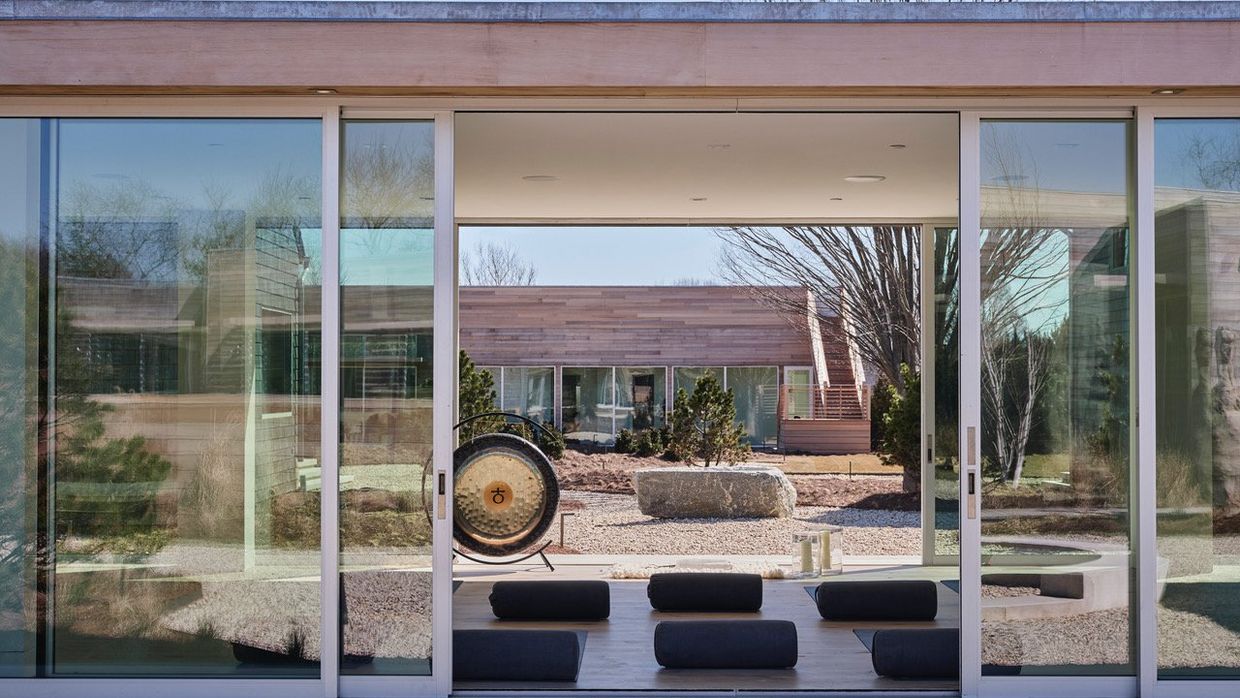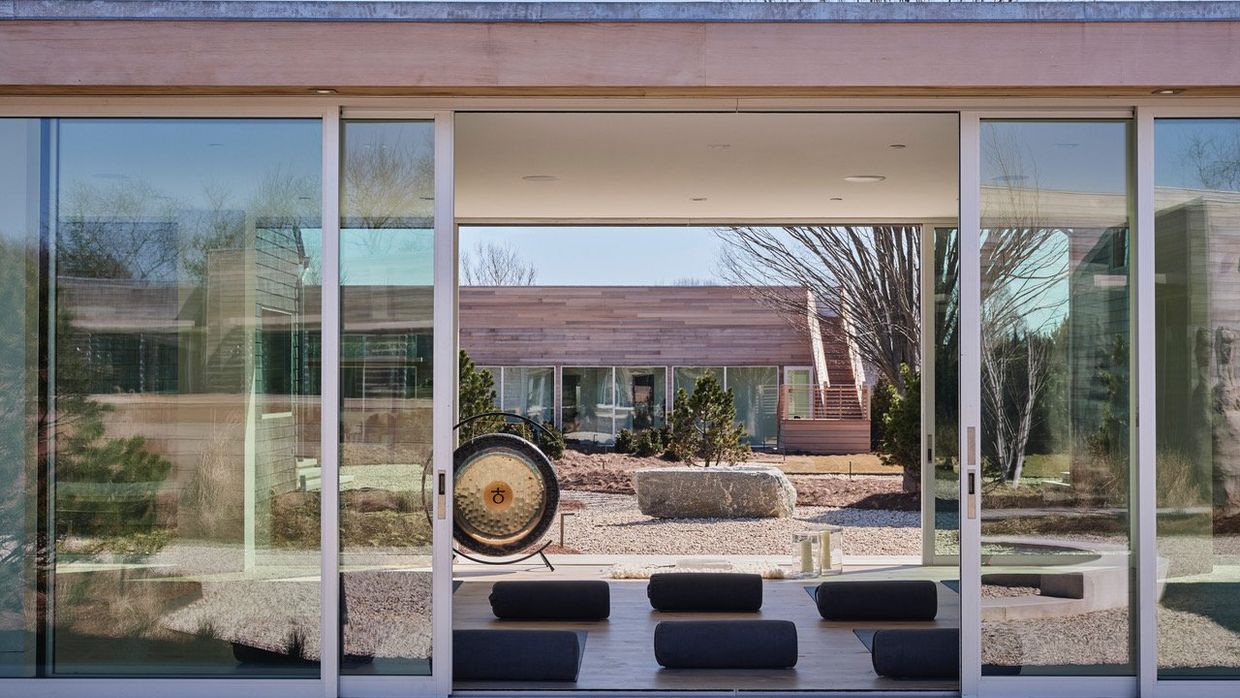 Shou Sugi Ban House
San Luis
The best for: unwinding.
There are many things that make San Luis attractive, but chief among them all is the seclusion and absolute quiet it offers. The hotel is like a mini alpine village in miniature: there are 42 chalets arranged around an ornamental lake and a capacious clubhouse and then nothing else for miles around. You turn a corner and find yet another new breath-taking view to look at or huge roaring fireplace to lounge around. This is of course all deliberate as San Luis is a dedicated refuge from everyday life: they encourage all guests to put down their mobile phones and pick up one of the huge number of books left dotted around. The emphasis here is on slowing down and quietening down, whether you do that with a hot stone massage and swim in the lake or with Dostoevsky in your own personal hammock.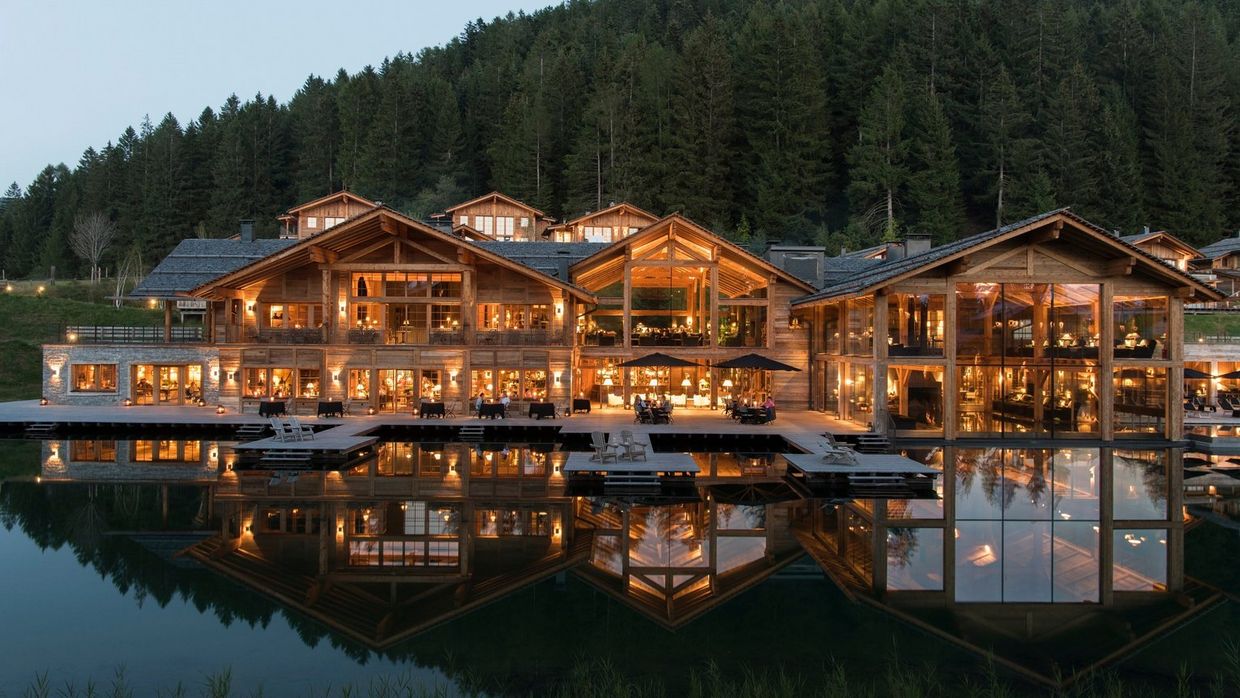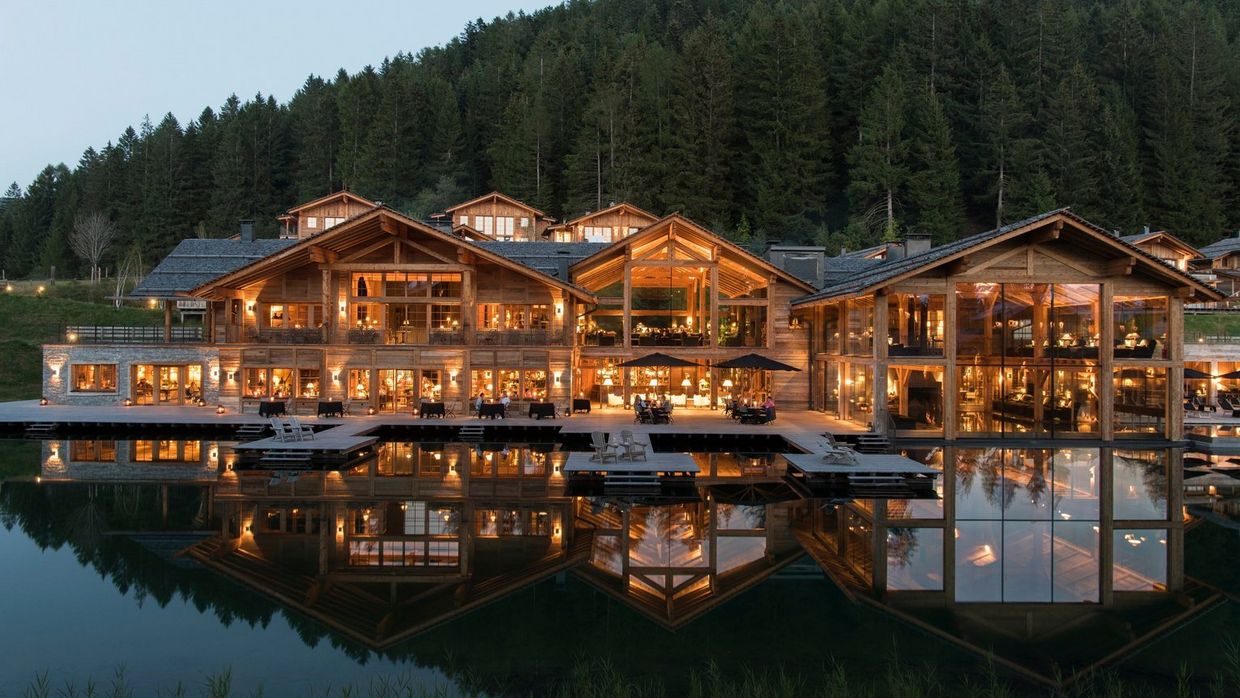 The remote San Luis clubhouse surrounded by lodges in the Tyrol region of the Alps
Reviews
We would love to hear from you.