WATER II
AN ODE TO THE OCEAN BY MORGAN MAASSEN

The ocean; it's unpredictable, it's captivating, it's mysterious, and it's friend and collaborator Morgan Maassen's lifelong obsession. Which brings us to 'Water II', the eye-wateringly beautiful follow up to his 2014 film, 'Water'. Filmed across seven locations, most notably, Tahiti, 'Water II' — all five delightful abstract minutes of it — documents the waves as they graciously form and inevitably collapse over the reef below.
This is what Morgan had to say about his film, his inspirations, and of course, his love of travel.
Your video 'Water II' is stunning; what is it that draws you to the water?
My family and upbringing led to a lifelong fascination with the ocean, and I think a large part of my focus in documenting it is based on this curiosity and admiration. My father is a fisherman, and my mother was equally passionate about the sea, so some of my earliest memories are of the ocean ... I remember running along the beach, racing across the channel on our boat, and being pushed into my first waves on a surfboard.
What were your creative intentions with 'Water II' and how do you want viewers to feel as they watch?
My first film, 'Water', was a simple ode to the ocean, using images I had shot across multiple projects. I created it to highlight the beauty of the sea, and to challenge myself by making a film characterising it. 'Water II', the sequel, is a significantly more calculated effort to make both the best imagery possible and share the power and beauty of the ocean in the most compelling way.
There's something quite abstract and impulsive about the film; was there much planning, or was it a lot of spontaneous luck?
I've spent most of my life studying wind, weather, swell and how it affects many places of interest across the world and yet, I can't say a single shot in 'Water II' was planned. There were countless encounters with the reef, tiger sharks, sea lice, rip currents, rain squalls, and a couple of very long hold-downs under massive waves. So much boils down to being in the right place at the right time, having the camera ready, and reading the ocean while working with available light.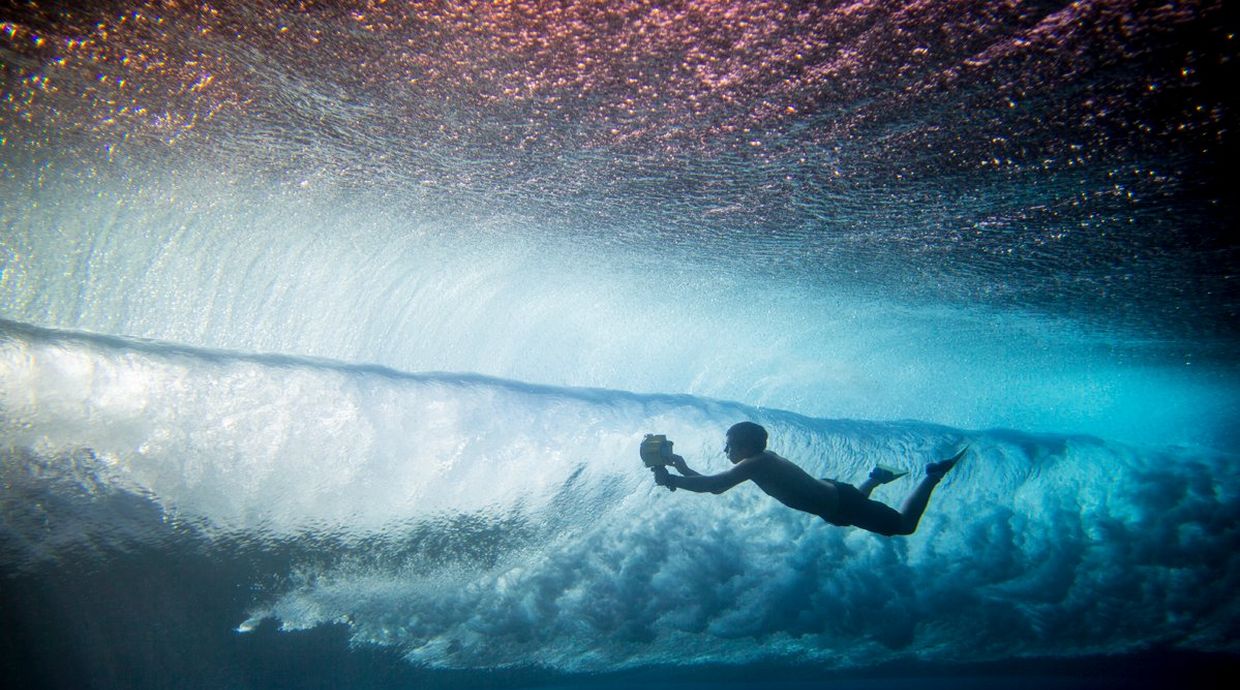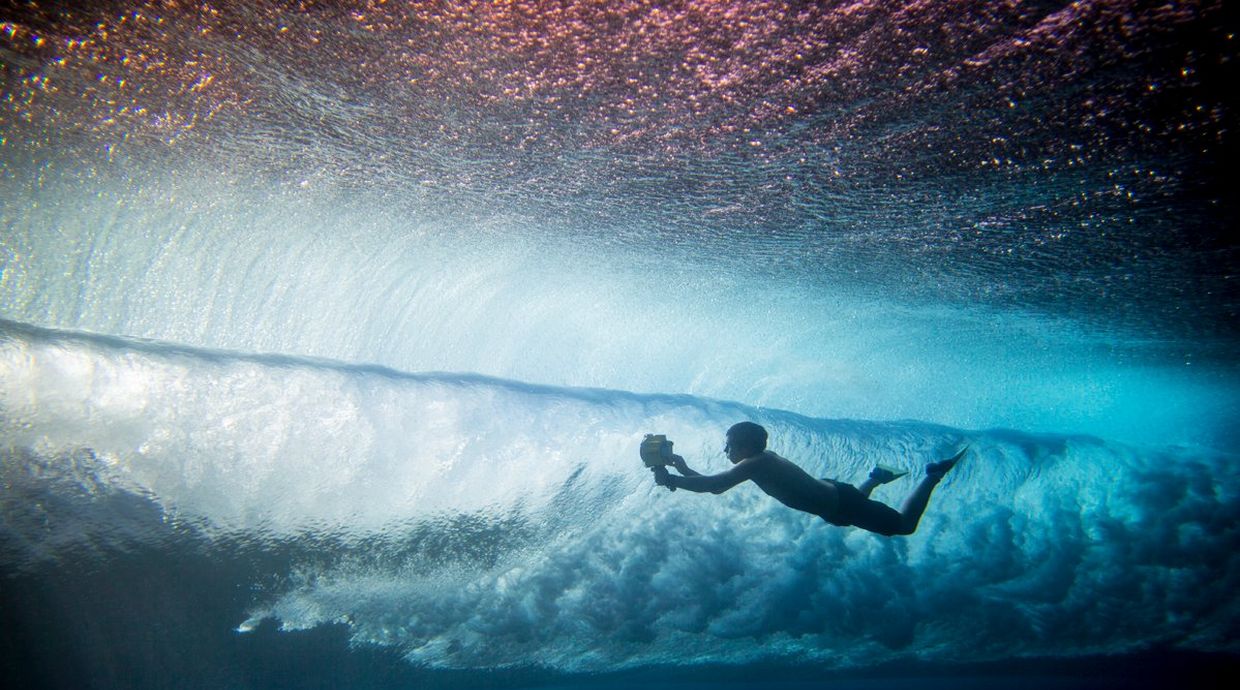 How did you start out and have you always wanted to be a photographer/filmmaker?
Growing up, I aspired to be an artist, and as a teenager, pursued a career as a graphic designer. Travel was my true calling, and in lieu of college, I hit the road with my savings, which is when I began exploring photography. I had already dabbled in filmmaking as a teenager, but my inquisition into travel photography really ignited my passion for image-making and pursuit of turning it into a career. Ten years later, and I still think of it all as a rather unexpected outcome of my life so far.
You've amassed thousands of followers on Instagram, did this happen gradually, or did you have a 'TikTok' moment?
In 2014, I released the first 'Water' film and was travelling extensively with Kelly Slater and Stephanie Gilmore. I also won several awards at the Red Bull Illume [an adventure and action sports imagery contest] in Hong Kong. It was my first year on Instagram taking it seriously (previously, it was mainly dog photos). All this acted as a perfect storm to delivery me to a healthy following, which has grown continuously ever since.
Are there ever times when you feel the impacts of social media are more negative than positive?
I spend 99% of my time travelling, exploring, photographing, making films and living in the real world. I only use social media to post and share my work — not my life. The industry has grown to see popular social media accounts as not just a medium but an entity, so I often perceive myself as not using it to its full capacity. At this point, not utilising its full power often feels like I'm neglecting a business as well as stunting my growth and marketability.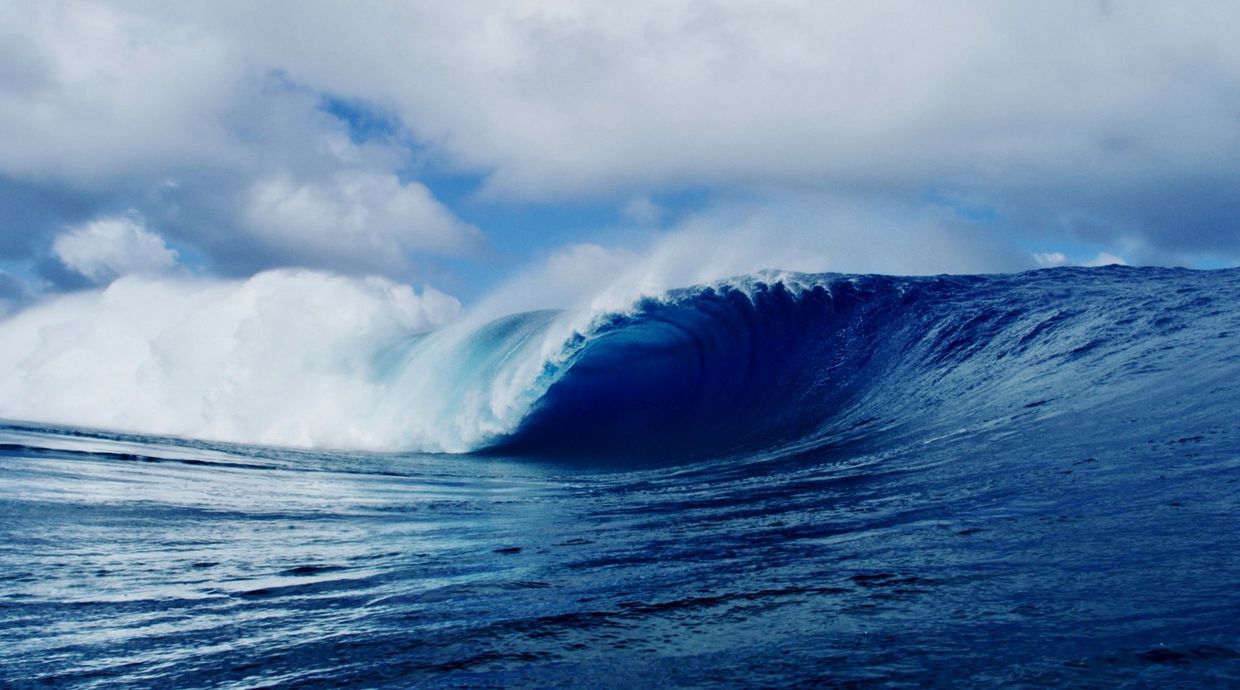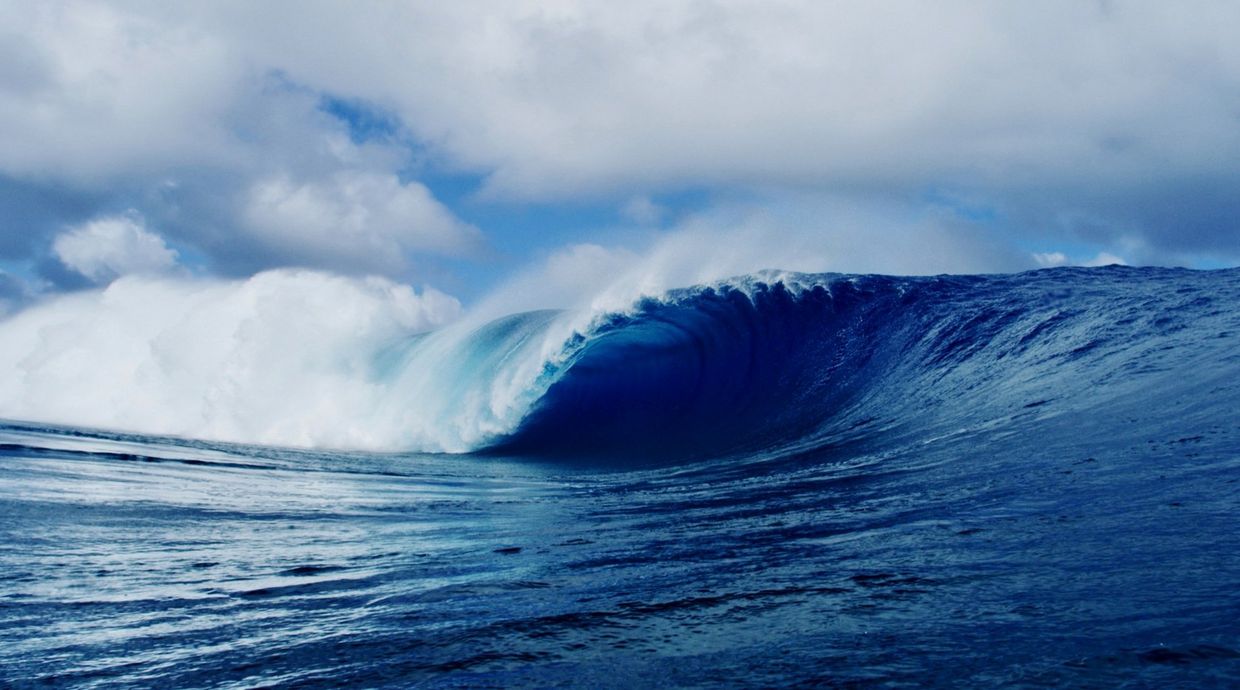 You filmed 'Water II' across seven locations (Hawaii, Tahiti, Maldives, Barbados, Indonesia, Mexico and California), which was the most memorable?
Tahiti is truly the most breathtaking place in the world! The vast majority of my filming is done in Tahiti at a break called Teahupo'o, where the mountains meet the sea. At the base of these mountains, there are so many extreme moments. Like being approached by tiger sharks or swimming in the biggest waves of my life! It feels like you're in this stadium of sheer beauty — it takes your breath away.
We're always looking to add to our travel bucket lists! For someone so well-versed in travel, you must have a favourite holiday destination.
Barbados is divine! The sea, the people, the food, and the jungle are all so magical. I also got to experience the Crop-over festival [a three-month celebration of Barbadian music and culture] where the whole island sings and dances, which was such a unique cultural opportunity.

A place on my bucket list is Antarctica:I'd love to go there and observe and document the wildlife, glaciers, icebergs. I'm obsessed with ice — it produces such incredible shades of blue!
Finally, how would you describe 'Water II' in three words?
I can only think of the words that I use to describe the sea:powerful, mysterious, beautiful.

To see more stunning water photography and film clips by Morgan, follow @MorganMaasen on Instagram. Plus, his latest video, a collaboration with his father about the effects of COVID-19 on fishing, is available on his Vimeo channel here.
Reviews
We would love to hear from you.